Parade Guide to Mardi Gras 2018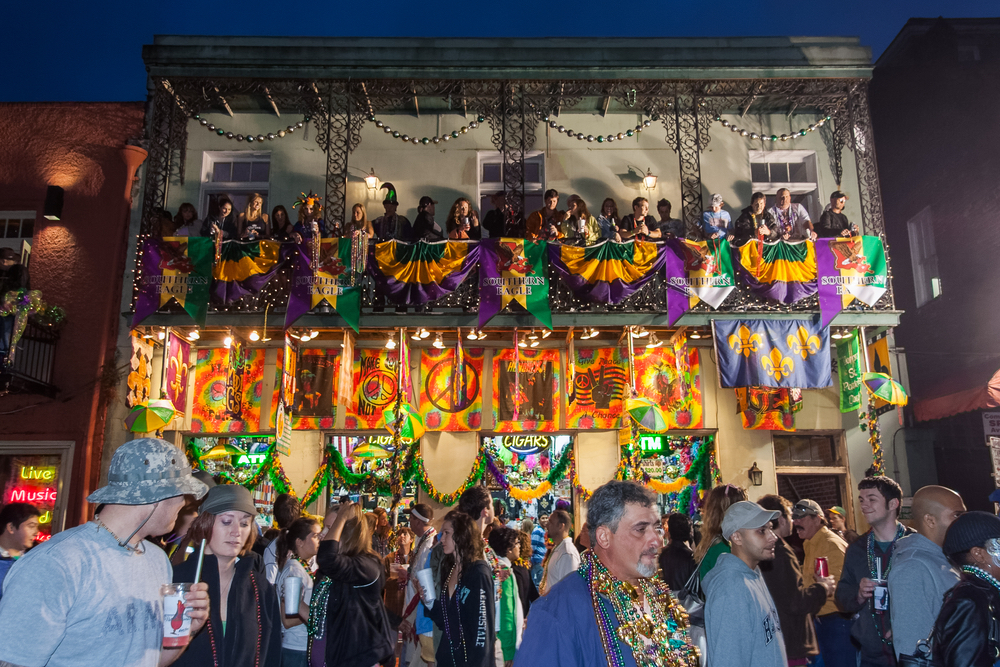 Mardi Gras parades this year run Jan. 5 through Feb. 13 and are all about showmanship, creativity, throws (what they're tossing out to the crowd) and the crowds. Not quite sure how to navigate the parades while staying in New Orleans? What's a superkrewe and a microkrewe? Here's the lowdown so you know what to expect.
Microkrewes are smaller, inclusive and based on niche interests. Creative, whacky costumes are the name of the game. If you're thinking of attending a microkrewe parade, the main draw is the costumes rather than large, elaborate floats. Here are some microkrewes to look out for this parade season:
Krewe de Vieux - The Krewe de Vieux (old square) was founded in 1987 with elements of jazz music, adult themes and satire. Their parades aren't always kid-appropriate but they always put on a good, funny show. The Krewe de Vieux will march Jan. 27 at 6:30 p.m. More info.
Krewe of Bosom Buddies - This female-walking krewe is all about female empowerment. Their throws are almost always decorated bras. Check them out at 11:30 a.m. on Feb. 9 in the French Quarter. More info.
Krewe of Cork - This is the krewe of all things wine. Grape and spirit-themed costumes celebrate the wonderful world of wine with a walking parade Feb. 2 at 3 p.m. in the French Quarter. More info here.
Supercrewes are obviously bigger than microkrewes and membership allows for more elaborate floats and costumes. Check out these superkrewe parades (and expect very large crowds).
Krewe of Orpheus - This krewe has a musical background. Members and celebrities that have participated in this krewe's parade include Harry Connick Jr., Whoopi Goldberg and Glenn Close. They march Feb. 12 at 6 p.m. Uptown. View route here.
Bacchus - This krewe, founded in 1968, is noted for their larger-than-life floats and massive Vegas-style showmanship. They march Feb. 11 at 5:15 p.m. Uptown. View route details here.
Krewe of Endymoin - The largest krewe in history also is noted for the largest after-party. Previous parade participants include Dolly Parton, though it's an all-male krewe. They're set to march Feb. 10 at 4:15. Check route here.
--
Planning a trip to New Orleans? Check out our best hotel rates here.
---
---