COVID-19 Protocols
Your health and safety are our number one priority when you stay with us during your New Orleans visit.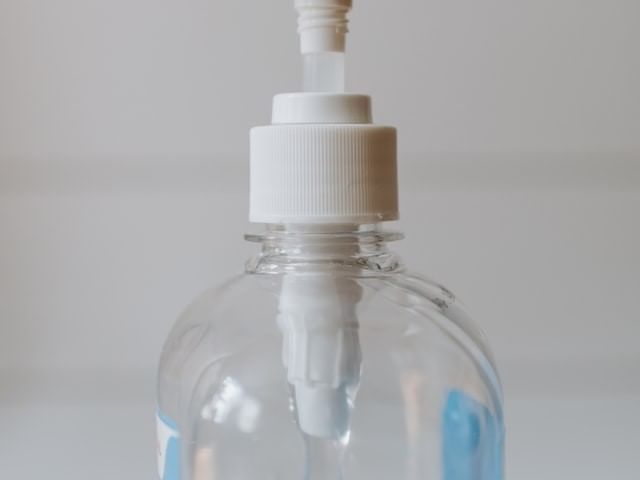 There is no denying that traveling is a completely different experience these days thanks to COVID-19 and the different precautions various people and businesses are taking. If you are getting ready to visit the New Orleans area, or perhaps even considering an amazing staycation in the Big Easy, we have implemented health and safety standards that ensure your visit is worry-free.
After thoroughly reviewing all of the regulations from the Centers for Disease Control and Prevention (CDC), the Environmental Protection Agency (EPA), and the Occupational Safety and Health Administration (OSHA), we have developed an extensive system of cleaning procedures for the whole property, as well as carefully thought out social distancing practices. We are also staying up-to-date on the newest guidelines from local and state officials in order to maintain the highest-quality safety measures.
When you choose to stay at with us, you will notice that we have added a number of different elements to help with social distancing:
There are now floor markers in place throughout the hotel to encourage people to maintain a 6-foot distance from one another.

There are now plexiglass barriers at the front desk to add an extra layer of protection between our guests and employees.

We have made our check-in and check-out process more streamlined to limit the amount of physical contact.
We have always taken the health and safety of our guests and employees very seriously, which is why we uphold the utmost level of quality in all of our sanitation practices. In addition to this usual rigorous standard, we are also using the following methods to clean and disinfect all areas:
We have installed new sanitation stations in the lobby and placed numerous hand wipes and sanitizers throughout all public areas.

Complimentary Breakfast is temporally suspended at all our hotels.

Breakfast at our property restaurants may be available in accordance with local and state restaurant guidelines.

Non-essential items such as luggage carts, water stations, brochures, magazines, and similar items have been removed, as well as decorative items in our guest rooms, such as bed scarves and throw pillows.

High-touch-points such as light switches, doorknobs, television remotes, and faucets are regularly disinfected throughout the hotel.

Daily housekeeping services in occupied rooms consist of trash removal and linen replacement to limit the contact between employees and guests.

All employees use personal protective equipment (PPE) and follow strict hand-washing protocols.

Employees thoroughly clean all work stations after every shift.

Employees displaying any symptoms of illness are required to remain home, with the full encouragement and approval of the hotel.
As you can see, we have thoughtfully created a detailed and extensive set of protocols geared toward ensuring the best health and safety standards possible. We look forward to the opportunity and privilege of having you stay with us when you are ready to explore all of the great sights and sounds that New Orleans has to offer.
Whether you want to stroll the streets of the French Quarter, spend your time window-shopping or checking out the fantastic art galleries on Royal Street, or you want to indulge in some world-famous beignets at Cafe du Monde, we are walking distance from some of the city's most popular attractions. You can also spend your day enjoying the view from historic Jackson Square, or take a walk along Woldenburg Riverfront Park as you admire the mighty Mississipi River.
However you decide to spend your time in New Orleans, you can rest assured that you'll stay in comfort and style when you choose one of our hotels. To learn more about how the city is handling COVID-19 preparedness and to find updated information regarding restrictions, check out this website. We can't wait to see you!