The Five Most Romantic Restaurants in the French Quarter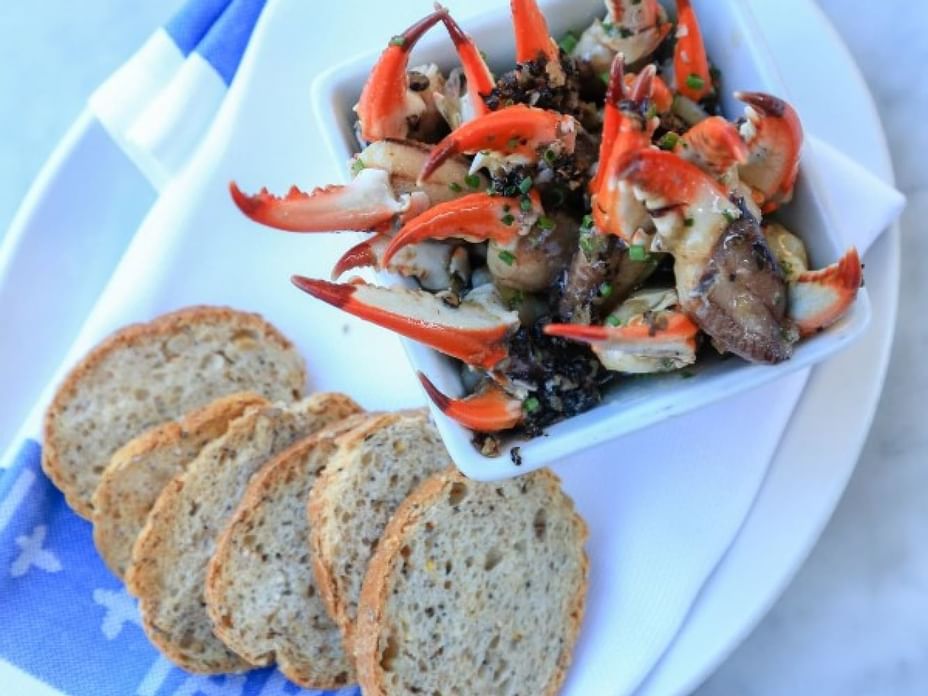 When you're planning your Valentine's experience, call one of these top romantic restaurants in the French Quarter to get on their reservation books.
Tableau is in the heart of the French Quarter, located on Jackson Square attached to the historic Le Petit Theatre. Tableau's dishes highlight local ingredients and reflect a wide variety of flavors and European influences combined with a modern approach.
Step back in time and take a seat. Tableau's beautiful interior courtyard offers a glimpse into old New Orleans or dine inside with a beautiful view overlooking Jackson Square. Either spot is the perfect way to dine with a special someone or your favorite group of girls.
The rich, decadent ambiance inside Restaurant R'evolution immediately lends itself to feelings of romance and intimacy. Deep reds throughout the decor also stir up amorous feelings. Tell the staff you're celebrating something special, and you might get a special surprise on your table.
The menu changes depending on seasonal items so that every visit can offer new treats and dishes. They offer a wide selection of wine, cocktails, and spirits to enjoy, whether cozied up in a booth or sitting on one of the rich leather stools in Bar R'evolution.
It's safe to say Brennan's is a New Orleans tradition, providing incredible food and service since 1946. If you plan to spend Valentine's Day here, call ahead early because they book up very quickly. Brenan's is the home to the original Bananas Foster, prepared and served tableside, complete with flames. (Talk about heating things up on Valentine's.)
You can also opt to have drinks at the Roost Bar, overlooking Brennan's lush courtyard. Enjoy modernized cocktails or some bubbling champagne as you reminisce with your love.
GW Fins opened its doors in 2001 and has quickly become one of the most standout restaurants in New Orleans. If you're looking for some of the best fish dishes, this is where you want to be.
Choose from over 100 wines to accompany your meal and toast your budding romance. If available, try to snag a booth in the back for that extra romantic vibe.
Muriel's sits in the corner of Jackson Square, next to the gorgeous St. Louis Cathedral. Its atmosphere is romantic, cozy, and casual, and the service is warm and welcoming. They're so welcoming; they even keep a table prepared at all times for their resident ghost.
The menu features an array of classic and dessert cocktails and a few drinks with a creative twist. One of the most romantic spots at Muriel's is the Seance Lounge. Head upstairs to enjoy a drink or two, share a conversation, and steal a kiss.
After a perfect meal and date night with your sweetheart, unwind at the Andrew Jackson Hotel and experience the charm of a cozy French Quarter hotel.