Most Haunted Spots in the Quarter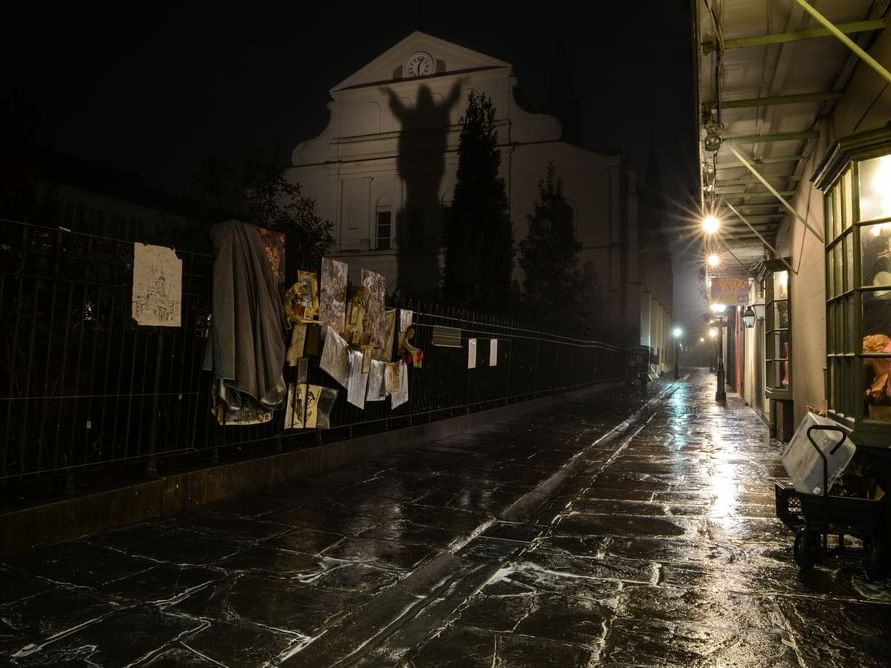 We've made a list of the haunted places in the French Quarter, all within steps of your stay at Andrew Jackson Hotel. For in-depth ghost tours on the history of these haunts, great options are available for ghost tours with extensive background information.
Lafitte's Blacksmith Shop is the oldest continually running bar in the United States. It opened as a bar in 1772 and is believed to be haunted to this day. Stop by for a drink and some spirits. 941 Bourbon Street
MARIE LAVEAU'S II
The voodoo priestess' home is now a voodoo museum, and many believe her spirit lingers here. Marie Laveau was known for her swamp voodoo rituals. 941 Bourbon Street
PIRATE'S ALLEY
This cobblestoned alley looks like something out of a movie and is said to be crawling with a variety of ghosts, from pirates to William Faulkner and a priest. Located between St. Louis Cathedral and the Cabildo
MURIEL'S RESTAURANT
This haunt in Jackson Square is the site of strange sounds, shadows and knocking. The ghost here is believed to be a female, with ghost hunters capturing sounds of her voice. The former owner of the place is said to have taken his own life in the second story of the building. 801 Chartres Street
SULTAN'S PALACE
This residential building is the site of many paranormal accounts and a hot stop for ghost tours within the city. Tales of murder, financial woes, and a variety of paranormal visitors makes Sultan's Palace a mysterious ghost hub in the French Quarter. 716 Daphine Street
LE PETIT THEATRE DU VIEUX CARRE
New Orlean's most historic playhouse is the site of many tragedies, both on and offstage. Most notably, before a wedding, a bride committed suicide by leaping from an upstairs balcony. Many visitors claim to feel a drop in temperature at the site of her fall. Today it remains open to the public and puts on a variety of shows. 616 St. Peter Street
ST. LOUIS CATHEDRAL
This beautiful cathedral located on Jackson Square was built over a cemetery. Perhaps the ghosts that are said to haunt the cathedral are those that are buried below. We recommend you check out this haunt more for the beautiful architecture, completed in the 1850s. 615 Pere Antoine Alley
--
Planning your New Orleans vacation? Check out the historical Andrew Jackson Hotel's affordable nightly rates.