Jazz Fest Food You Don't Want to Miss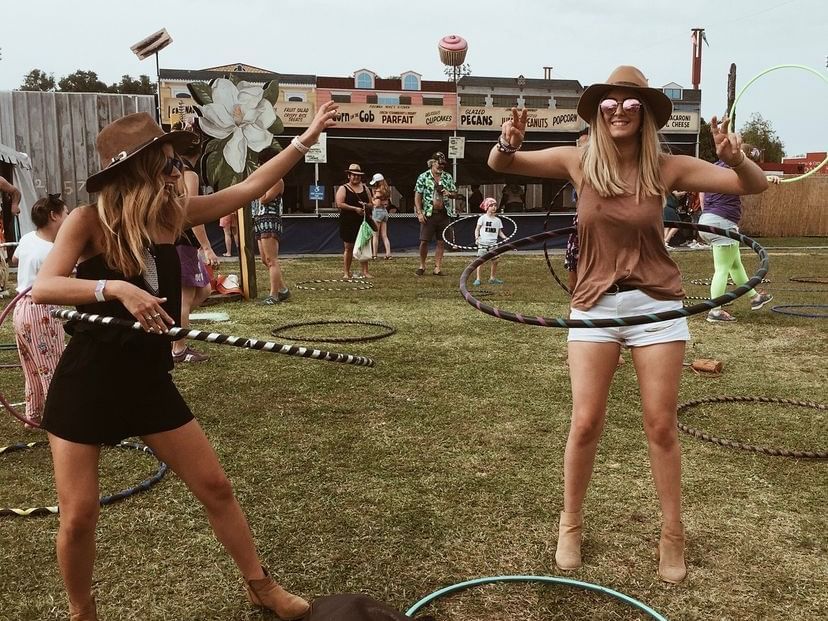 Here's a look at some top Jazz Fest food classics that you'll undoubtedly want to save some room for in your stomach. But, this isn't light fare, so plan accordingly and pace yourself. Plus, save some room for some of the new contenders that are sure to pop up in 2022.
Crawfish Bread
Panorama Foods mixes up some spicy crawfish tails with melted cheese and presses it between delicious fresh bread. Grab a few to take with you as you roam the festival grounds.
Mango Freeze
You'll find plenty of drinks to help you wash down all the delicious Jazz Fest foods, but a Mango Freeze from WWOZ is a classic. It's also great at helping you stay cool as you dance, roam, and mingle.
Cochon de Lait Po-Boy
Tender smoked pork, spiced to perfection and served on classic french bread -- yum! Love at First Bite delivers a heavenly tasting po-boy that's sure to please.
Crawfish Enchiladas
If you're craving Mexican, try a dish that features lots of NOLA flair. These crawfish enchiladas from Prejean's are sure to satisfy your appetite for flavor while delivering some zesty spice.
Pheasant, Quail, and Andouille Gumbo
Prejean's also offers a delectably spicy gumbo made with hearty ingredients that will fill you up and make you smile.
Hot Sausage Po-Boy
If you're a meat-lover and can handle a lot of heat, don't miss this tasty po-boy from Vaucresson's. Just keep your drink close by when you take a bite.
Spinach, Crawfish, and Zucchini Bisque
This rich, creamy soup from Jamila's Cafe is tantalizing for your taste buds and just right for someone who prefers something that isn't too spicy.
Crawfish Monica
This popular dish from Kajun Kettle Foods features rotini smothered in a rich sauce with crawfish tails, Cajun spices, butter, and garlic. It's a New Orleans classic, and it's irresistible.
Creole Stuffed Bread
What do you get when you take a soft, sweet roll and stuff it with ground-up Creole sausage and spices? You get this mouthwatering Jazz Fest treat from Creole's Lunch House, based in Lafayette, LA.
Oyster Patties
These towering puffs filled with oyster cream are one of many hits served up by Patton's. Try them on the combo plate along with a crawfish sack and crawfish beignets.
The New Orleans Jazz & Heritage Festival 2022 is set for April 29 through May 1st and May 5th through May 8th. For ticket info and a full line-up of performers, check out the fest's website for everything you need to know. Looking for a place to stay while in NOLA? Our plush and charming hotels are ready and waiting to make you feel right at home.