It's Crawfish Season in New Orleans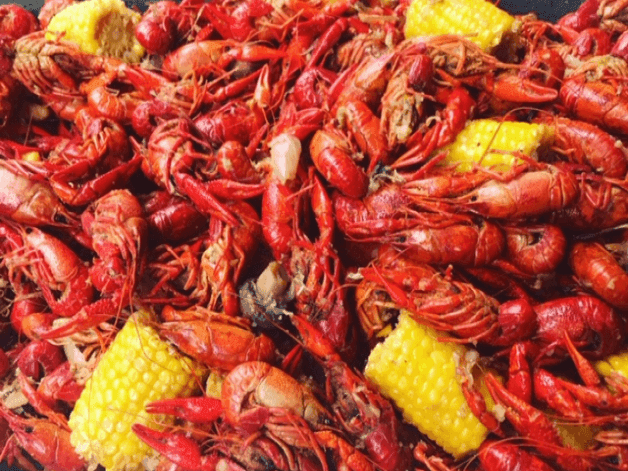 It's the peak of crawfish season in New Orleans, and that means finding crawfish boils around every corner, taking center stage at picnics in the park, and popping up on almost every menu. If you're spending your vacation in NOLA, you might refer to these small crustaceans as crayfish, mudbugs, or crawdads, but if you're a Louisiana native or local, it's 100% crawfish. One thing's for sure, no matter what you call them, they're also 100% delicious.
NOLA Crawfish Festival
While the Covid-19 pandemic might have stifled 2020's crawfish season a bit, it's not doing the same this year. The NOLA Crawfish Festival is back, and it's coming just a bit earlier than usual.
Get your fill of music, crawfish, and beer on April 10th and 11th at The Broadside, while you enjoy the musical stylings of Ivan Neville and Friends, Angelica "Jelly" Joseph, Good Enough for Good Times, and more.
Louisiana Crawfish Festival
If your travels bring you to Louisiana a little later in April, check out the 45th annual Louisiana Crawfish Festival from April 29th through May 2nd. Held in St. Bernard Parish in Chalmette, at the Frederick J. Sigur Civic Center, the fest features various mouthwatering dishes like crawfish pasta, crawfish bread, and many more irresistible recipes.
The festival started in 1975, and it's quickly become a Louisiana tradition. Plus, it features a lot more than crawfish. Attendees can also enjoy live music, crafts, rides, and other exciting touches. Although the fest will follow some additional protocols and guidelines to stay in-line with Covid precautions, it's ready to go!
Crawfish in the French Quarter
You can also enjoy some fantastically prepared crawfish and crawfish dishes at several French Quarter restaurants, like The Original French Market Restaurant and Bar, Felix's Restaurant and Oyster Bar, and Oceana Grill. Sit back and eat your fill as you listen to smooth jazz music, have a beer or two, and then make your way to your comfy hotel room for a refreshing nap before heading back out on the town. (And go ahead and suck da heads; it's perfectly acceptable.)