It's COOLinary Time Again, New Orleans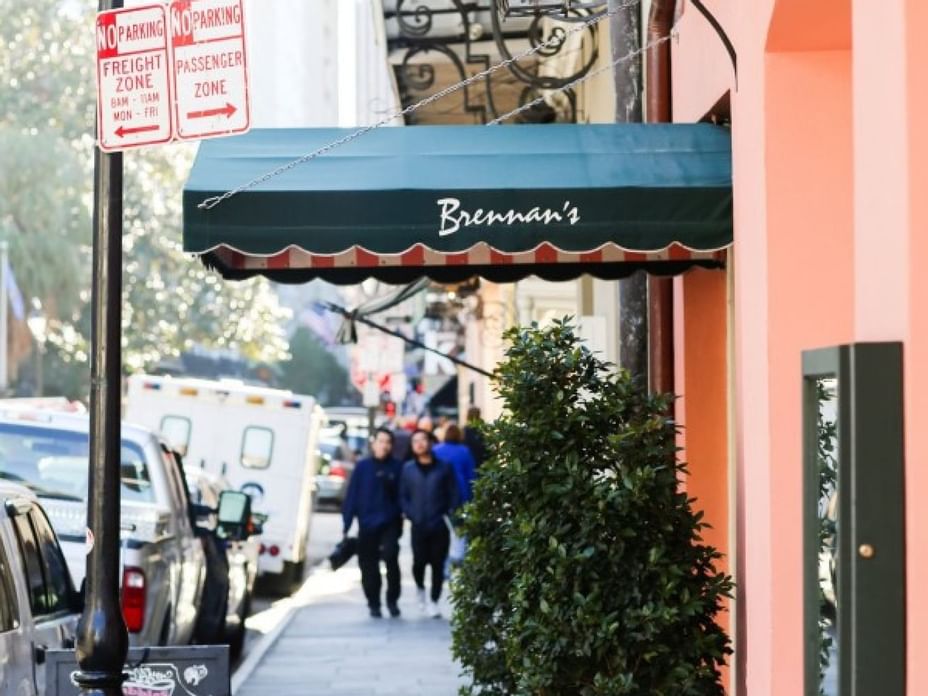 It's the moment locals and visitors alike wait for each year in The Big Easy, COOLinary New Orleans. During summertime, many fabulous restaurants throughout the NOLA area offer outstanding deals on their most delicious menu items.
Guests can enjoy incredible Cajun and Creole cuisine and more, with lunches for $25 or less and brunches and dinners for $45 or less. Plus, you can opt to dine in at some of the most iconic NOLA establishments or pick up your meal to-go. For 2021, COOLinary takes place July 14th through September 5th, so get your taste buds and your appetite ready for a food journey like no other.
Here's a taste of just a few of the fabulous restaurants participating in the event; which one will you choose? (Hint: You don't have to pick just one.)
Ask any New Orleanian about some of the most popular local restaurants, and Brennan's is sure to top the list. The iconic restaurant is a part of NOLA's history, serving innovative Creole fare since 1946. Enjoy your meal in the charming dining room or al fresco; either way, you're sure to satisfy your appetite with the French and Spanish-inspired cuisine.
Brennan's has some exciting options for COOLinary, including a three-course brunch Thursdays through Mondays from 9 AM to 2 PM for $45. You can also opt for a three-course dinner for $45 on Thursdays through Sundays from 6 PM to 9 PM (starting at 5:30 PM on Fridays and Saturdays).
Cindy Brennan opened this casual bistro in 1979, and it's been serving distinctive regional dishes with Creole flair ever since. It's a true French Quarter favorite thanks to its fantastic food, warm service, and an inviting upscale-casual atmosphere.
Mr. B's will be offering a COOLinary menu for the month of August, featuring a lunch option Wednesdays through Saturdays and a dinner option Wednesdays through Sundays. The restaurant is open Wednesdays through Sundays, from 11:30 AM to 8 PM.
Exuding a distinct sense of whimsical charm, this engaging restaurant treats visitors and locals alike to delicious Cajun and Creole cuisine, live music, and an inviting ambiance. Enjoy a cocktail, make a wish in the Devil's Wishing Well, and soak in all of the rich atmosphere this local legend has to offer.
For COOLinary, guests can indulge in a delectable three-course dinner for $40, featuring mouthwatering NOLA favorites like alligator sausage and Bananas Foster. The restaurant is open for dinner from 5:30 PM to 10 PM every day; they also serve brunch daily from 9 AM to 3 PM.
Are you hungry yet? Here's a complete list of participating restaurants. If you opt to get your meal to-go, take it back to your elegant hotel room at the historic Andrew Jackson Hotel. You might even have a ghost or two join you since the hotel is reputed to be one of the city's most haunted places. Bon Appétit!