Hey, Y'all! It's National Shrimp Day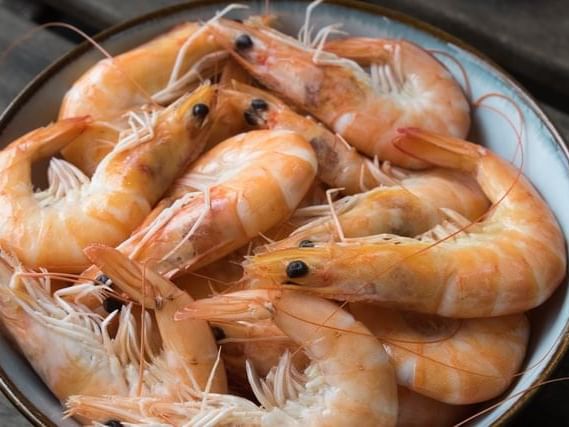 Maybe it doesn't surprise you that there's a National Shrimp Day, or maybe it does, but either way, one thing's for sure...NOLA is a great place to find some incredible shrimp dishes.
Every year on May 10th, America honors its most-loved seafood, shrimp. Yep, of all the seafood we eat in the US, we eat shrimp the most. And if you're in New Orleans, eating a lot of shrimp is easy to do. Whether you want to enjoy a classic shrimp cocktail, delicious shrimp etouffee, or dive into a bowl of seafood gumbo, you can find delectable dishes around every corner. Plus, they're healthy, too, loaded with Omega-3s, iodine, protein, and calcium.
Where to Find Five Incredible Shrimp Dishes in New Orleans
Shrimp and Grits -- Head to the Original Pierre Maspero's on Chartres St. for the gulf shrimp and grits and stay for the bottomless mimosas! Original Pierre Maspero's shrimp are decadent, sauteed in a mix of white wine and butter, and, when served with its creamy and cheesy grits, make for a delicious combination that can't be beat. If you're worried about the nutritional value of all that cheesy goodness, you can opt for the shrimp and grits served with heirloom tomatoes and shallots.
Shrimp Alfredo -- Bourbon St. isn't just known for its booze. At Olde NOLA Cookery on Bourbon, dive into a bowl of shrimp alfredo. This cajun pasta is everything you'd want and more in a shrimp pasta dish: sauteed shrimp, smothered in NOLA Cookery's delicious homemade alfredo.
Shrimp (Seafood) Gumbo -- Acme Oyster House on Iberville St. features a seafood gumbo with shrimp and crab that you just have to taste for yourself. If you can't decide on just one seafood item from Acme's menu, try the seafood gumbo in a cup as an appetizer and explore the rest of its extensive menu. If seafood gumbo sounds more like an entree to you, enjoy a bowl served with rice that is sure to fill you up and delight your taste buds!
Shrimp Creole -- Grab some tasty shrimp creole at The Gumbo Shop on Saint Peter Street. If you're in the mood for some shrimp with a little kick, a spicy shrimp creole is just the meal for you. Served over rice, The Gumbo Shop's shrimp creole is sure to satisfy any seafood lover.
Shrimp Etouffee -- Galatoire's is another one of Bourbon St.'s food havens. This restaurant has been in operation since 1905 and is known for its fine dining, French cuisine. Of course, it wouldn't be a restaurant in the French Quarter without serving up some fine creole cuisine, shrimp etouffee included. Galatoire's shrimp etouffee is made of Louisiana shrimp cooked in a shellfish stock with green onions and mushrooms, served over a bowl of rice.
Are you hungry yet? Even though National Shrimp Day is on May 10th, you can satisfy your shrimp craving any time in the Big-Easy. Afterward, kick back and relax in a cozy French Quarter boutique hotel. Soak in the ambiance of the city as you indulge in a cocktail or two, then drift off to sleep in your plush bed as you dream about the amazing food NOLA has to offer. And don't worry, breakfast is only a few hours away.