Exploring New Orleans with Kids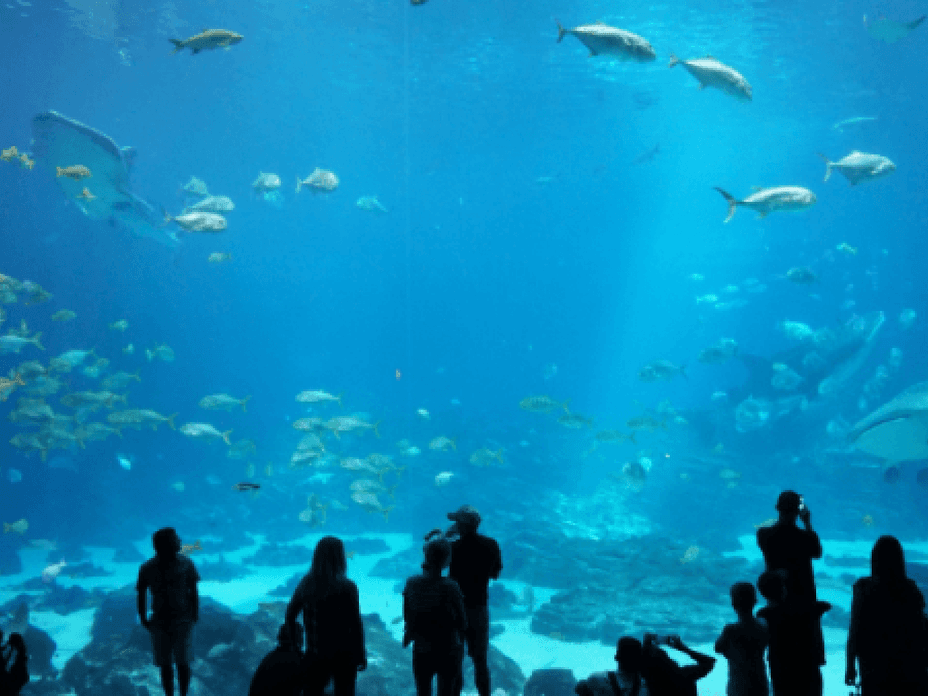 When you think of traveling to New Orleans, you likely think of top-notch restaurants, an incredible music scene, crafty cocktails, and one big party. But there's a whole lot more to the Big Easy. If you're planning a family vacay, New Orleans delivers some fun, kid-friendly attractions too. Plus, springtime is a great time to visit the Crescent City.
Here are several ways to fill your days when you're visiting NOLA with your kids.
New Orleans has one of the most impressive zoos in the country, featuring species from all over the globe, showcased in distinct lands like the African Savannah, Asia, the Mayan Jungle, and many more. There are also multiple places to grab a bite to eat or just kick back and enjoy each other's company. Kids love rolling down the famous "Monkey Hill" (don't worry, it's all artificial turf), unearthing artifacts in a Mayan dig site, and climbing around on several playgrounds. The zoo also has a carousel, train, and Splash Park (open seasonally) called The Cool Zoo.
The zoo isn't the only amazing animal adventure in NOLA. Don't miss the fantastic aquarium with over 3,600 animals, including precious African penguins, a white alligator, stingrays, sharks, a giant sea turtle, and so many more.
Take a ride down the mighty Mississippi on a beautiful paddle-wheeler. The newest addition, the Riverboat City of New Orleans, features daily cruises and select brunch cruises, jazz cruises, and more. There are also special events throughout the year, like Cruisin' with Claus during Christmas and an Easter Brunch!
New Orleans City Park is not just any park; it's a whole new world on 1,300 acres. Picnic beneath majestic oaks, rent swan paddle boats on Big Lake, take a family surrey ride or let the kids explore Storyland. Oh, there's also the New Orleans Museum of Art, the Louisiana Children's Museum (check out their website for opening information), an amusement park, a forest, horseback riding, a train, well, you get the idea. You can easily spend a day (or more) exploring everything this fantastic park has to offer, and it's right in the middle of the city.
It doesn't have to be Carnival season in New Orleans to experience one of the "greatest free shows on earth." Blaine Kern's Mardi Gras World not only teaches about the history of this festive event, but you can explore the warehouse to see tons of floats and props from various parades. There are sometimes fun activities for kids like a scavenger hunt as you go through the tour, so check out the website before you go to see if anything extra is happening during your visit.
While downtown and uptown locals might not think twice about one of their primary forms of public transportation, streetcars are somewhat of an anomaly in most other places. Visitors to the Big Easy often love embarking on a leisurely streetcar ride up and down the avenues and streets of New Orleans. It's the perfect way to relax and take in the sights and sounds while experiencing a one-of-a-kind ride.
See the Louisiana swamp up close and personal from the safety of a relaxing pontoon, or get a little more adventurous with an airboat adventure. Kids love to interact with various animals, including baby gators, raccoons, and more, while learning all about the intriguing swamp ecosystem.
Let your family experience a little bit of history at this stunning and impressive tribute to WWII. No matter how into learning your kids are, they're bound to be amazed by the array of artifacts throughout the museum, including warplanes, army jeeps, and breathtaking immersive exhibits.
This outdoor market carries a wide selection of goods from produce to eclectic clothing to jewelry, art, WWII memorabilia, and yes, toys. You'll never know what you will discover in this fun and lively atmosphere. It's also a great place to practice your bargaining skills and score some unique souvenirs.
You can't visit NOLA without eating some beignets, and your kids are sure to have a blast trying to cover each other in powdered sugar (leave the dark clothes at home). You can find a location in the Riverwalk Marketplace, and the original stand is across from Jackson Square. If you opt for the latter (well worth it!), keep in mind that it's cash only.
With locations in New Orleans and nearby Kenner and Metairie, you and your family can flex your clue-solving prowess in various themed escape rooms. In the heart of the CBD (Central Business District), the New Orleans location features five different games that will encourage your family to work together as you try to solve the riddles. Will you escape in time?

Now it's time to pack your bags, grab the kids, and head down to New Orleans for a memory-making family vacation. Make your visit even more memorable with a stay in one of our charming boutique hotels. You'll experience the ultimate in comfort and modern amenities without sacrificing the charm and elegance of the Crescent City.