Satchmo Summerfest Returns to New Orleans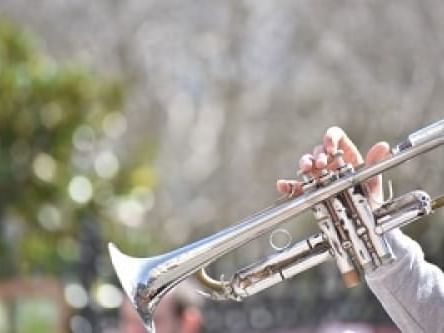 Festivals are back and better than ever in New Orleans, with the fall months absolutely bursting with weekend after weekend of celebration. One of the first festivals returning to the city is the Satchmo Summerfest, preceding those fall fests by a few months. This festival will take place the weekend of July 31 through August 1 at the New Orleans Jazz Museum, celebrating the life of beloved New Orleans musician Louis Armstrong.
Music Acts at Satchmo Summerfest
There are more than 20 acts set to perform at Satchmo Summerfest's two stages throughout the weekend, like the Doyle Cooper Jazz Band, Kermit Ruffins & the Barbecue Swingers, and The Original Pinettes Brass Band. Other acts include Roots of Music, James Andrews, Jeremy Davenport, the Treme Brass Band, Meschiya Lake & the Little Big Horns, Shannon Powell Traditional All-Star Band, and more. Attendees can expect to enjoy some of the best jazz New Orleans has to offer in honor of jazz legend Armstrong.
Food and Drink
There will also be food and spirits available for purchase during the event, including one of Louisiana's favorite beers, Abita. This year's vendors and menus have yet to be announced but are sure to please.
Special Events During Satchmo Summerfest
There are several special events taking place in conjunction with Satchmo Summerfest. The day before the festival begins, July 30, there will be a VenueApp Launchparty aboard the Riverboat Louis Armstrong. However, it will remain dockside at the New Orleans Hilton Riverside dock at Spanish Plaza the entire evening.
Tickets to the launch party are sold separately from tickets to the festival and are $50 per person. The price of tickets includes the open bar, food, and entertainment presented by the Ella & Louis Tribute Band throughout the evening.
On both Saturday and Sunday, there will be a lecture series honoring the late Joni Berry on the 3rd floor of the Jazz Museum. Finally, St. Augustine Church will host a jazz mass on Sunday, August 1, featuring a special tribute performance to Louis Armstrong.
This will be live-streamed for those who cannot attend the ceremony. Tickets to the event are $7 online and $10 at the door, though guests are encouraged to purchase their tickets early since capacity is limited.
To put the perfect finishing notes on your NOLA jazz experience, stay at one of our historic boutique hotels in New Orleans.