A Romantic Valentine's Day In New Orleans 2022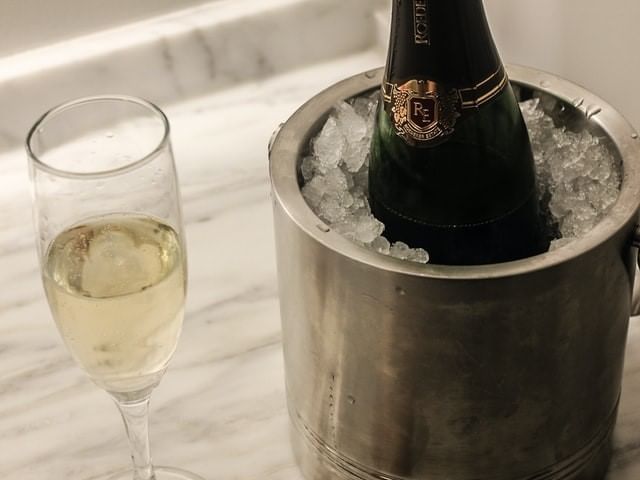 Stay In A Romantic New Orleans Hotel
First things first, you need a place to stay while you relish in NOLA's romance-filled ambiance. And nothing says romance like a plush, charming hotel room in the heart of the city. Our French Quarter and downtown hotels provide unique and comfortable accommodations that make you feel right at home in the Big Easy.
Stay in an old-world cottage at Hotel St. Pierre where you can live like a local, or enjoy the vibe of a French townhome at the Andrew Jackson Hotel.
No matter which you choose, you'll find the perfect place to make the most of your romantic New Orleans getaway.
Enjoy A Romantic Meal For Two
Whether you want to indulge in a romantic brunch, a cozy lunch, or an intimate dinner, it's no secret New Orleans is loaded with amazing restaurants. To maximize your Valentine's Day itinerary, consider these incredible dining experiences.
You'll find this charming restaurant in the corner of Jackson Square. It features a delicious menu and an intriguing story -- just ask to see the table they keep reserved for a ghost.
Commander's is one of the most renowned New Orleans restaurants, first opening its doors in 1893. Featuring Haute Creole cuisine and an undeniable charm, this NOLA classic is a go-to for visitors and locals.
The contemporary vibe of GW Fins lends itself to a casual-elegant vibe that serves as a perfect backdrop to its fresh and inspired menu. The restaurant's philosophy is "Nature writes our menu," sourcing fish from all over the globe and using seasonal ingredients to create truly remarkable dishes.
Another New Orleans culinary institution, Arnaud's has served mouthwatering cuisine since 1918. Whether you're looking for a classic Creole dish or something with a unique twist, you'll find it here, along with tantalizing cocktails like Arnaud's famous French 75.
Timeless, elegant, romantic, and charming are just a few words that come to mind when you step into Broussard's dining room. For over 100 years this New Orleans classic has served innovative French-Creole cuisine, refreshing cocktails, and an inviting atmosphere.
Valentine's Day Fun In New Orleans
Hop aboard the New Orleans streetcar to take a ride like no other along tree-lined St. Charles Avenue. Cozy up next to your sweetheart as you see the city sights, beautiful homes, and all the charms of the city. Get more information at NOLA's RTA website.
The Crescent City lies alongside the mighty Mississippi River, and you can experience it as you cruise along with your love. The Steamboat Natchez and other paddlewheelers, like The City of New Orleans, provide an excellent way to see the city from a whole new perspective. Plus, there are options to enjoy a jazz brunch or dinner while aboard your vessel.
With over 1,300 acres to explore and beautiful scenery, a stroll through City Park is the perfect addition to a romantic Valentine's Day in New Orleans. The park is one of the country's oldest urban parks and showcases such highlights as The New Orleans Botanical Gardens, The New Orleans Museum of Art, and The Sydney and Walda Besthoff Sculpture Garden. You can also rent swan paddle boats or a surrey if you prefer to explore the park a different way.
New Orleans prides itself on its fantastic culinary fare and traditions. Therefore, what better way to get close with your loved one than cozying up in the kitchen? The New Orleans School of Cooking offers cooking classes that teach you the techniques to make some of the city's most popular dishes. Afterward, you get to sit and enjoy your efforts with a relaxing dinner and wine.
Tour The Quarter In a Horse And Carriage
Snuggle up with your honey in a charming carriage as you soak up the beauty of the French Quarter. Royal Carriages offers various tour packages, providing the perfect way to rest your feet while enjoying a romantic ride for two.
New Orleans is the perfect Valentine's Day destination, with endless opportunities to channel your romantic side. Book your trip today so you can take advantage of everything the city has to offer. If you want to make your stay extra-sweet, contact any of our properties directly so we can help you add some special touches to your stay.