To Beignet or Not To Beignet: The History of One of NOLA's Favorite Foods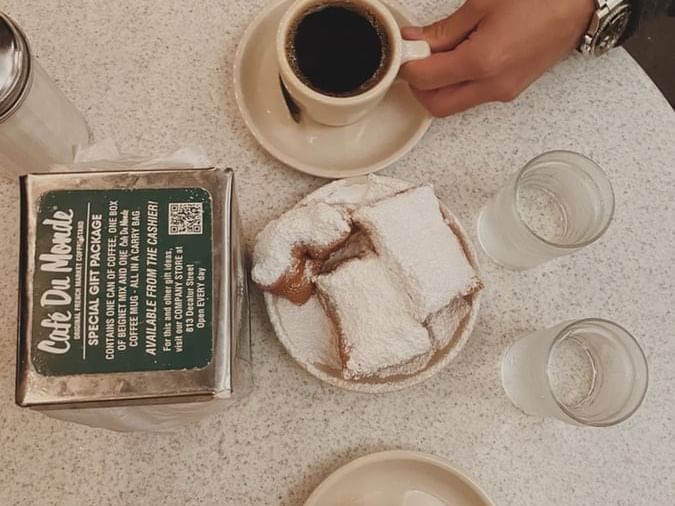 Other cities and states have tried to recreate this delicious treat, usually in restaurants that feature New Orleans cuisine, but very few come close to matching the authentic, real deal. But where and when did this New Orleans legacy begin?
We owe this New Orleans staple to the French colonists that came to Louisiana in the 18th century and introduced a number of different sweet treats like compotes, souffles, and the beignet, which is French for "fritter." The Creole people throughout the region took the concept of these sweets and intermingled it with some of the locally-grown fresh fruit, producing fruit-filled fritters. Over the years, this special, square, French-style doughnut grew in popularity, eventually being famously served with a generous dusting of powdered sugar. Yum!
Are your taste buds out of control yet? If you can't wait another second to sample a true New Orleans beignet for yourself, then lucky for you, you just need to take a little stroll. One of the most popular and well-known places to get beignets in the Big Easy is none other than Café du Monde, and it's only minutes away from the Andrew Jackson Hotel.
You can indulge in an order or two of these tasty morsels (or three or four, we won't tell - and just to be clear, one order includes three beignets) while sipping on another NOLA favorite, café au lait. There are two downtown locations where you can get your Café du Monde beignet fix; the first is the original 1862 location found in the historic French Market, and the second is located inside of The Outlet Collection at the Riverwalk.
No matter where you decide to partake in this New Orleans classic, you can easily get there with a walk from the conveniently located Andrew Jackson Hotel. Enjoy the sights and sounds of the city, take a beignet break, then spend the rest of the day exploring before returning to your comfortable and charming accommodations.
A final word of caution: if you plan to eat beignets, you might want to steer clear of wearing dark clothing - there's just no avoiding the powdered sugar frenzy - but that's part of what makes the experience so darn delicious.