Four Best Places to Watch the Saints During Covid-19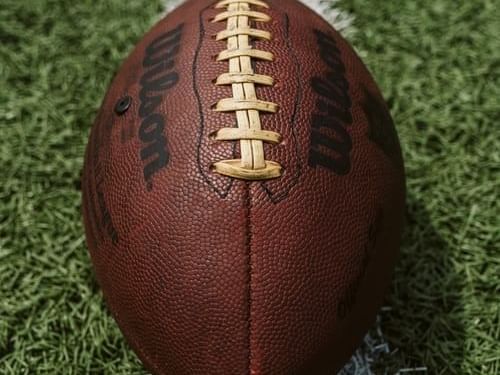 That is, of course, unless you're one of the lucky 3,000 season holders able to snag a ticket. At least that's how many fans got to see the boys in black and gold play against the Carolina Panthers on October 25th.
If things go well and Covid cases don't increase, then 6,000 lucky fans will get to enter the dome when the Saints play San Francisco and Atlanta in mid-to-late November. But, for the rest of the Who Dat Nation, barring cheering from the sidelines of our own sofas, where can we go to get our game on?
Luckily, as we enter into broader steps of Phase 3, more restrictions are lifted, which means more places are opening up for business. These places include some of NOLA's best sports bars. Here's a peek at who's open and ready to help faithful Saints' fans cheer on their team.
Places to Watch Saints Football in New Orleans
These places are open for business and ready to welcome you with classic warm, southern hospitality. Just remember to wear your mask, and if you have any questions about an establishment's COVID protocols, giving them a call before you go is advisable.
Walk-On's Sports Bistreaux -- This restaurant and sports bar is all about good food, fun with family and friends, and a true love for the game. Featuring big-screen televisions so you can see all the games from any angle, fabulous Lousiana cuisine, and of course, tasty cocktails. Try some of the Voodoo Shrimp and Grits, the Mardi Gras Mahi, or a Blackened Gator Wrap. Walk-On's is open from 11 AM to 11 PM, Sunday through Thursday, and from 11 AM to 12 AM on Friday and Saturday.
Sidecar Patio & Oyster Bar -- Located in the Warehouse district, this urban oasis offers fresh seafood and refreshing cocktails in an open and airy environment. You need to make reservations for Saints games (among others) so you can ensure you have a seat to watch the game. Note: Once the game is over, so is your reservation in order to make room for the next guests.
American Sports Saloon -- Enjoy delicious NOLA favorites, ice-cold cocktails, and the latest Saints games at this fun French Quarter sports bar. Make sure to make your reservations for the latest watch party so you and your friends can cheer on your favorite team together.
Cooter Brown's -- With just a quick ride on the St. Charles streetcar, you can journey from downtown to Cooter Brown's to enjoy craft beers, raw oysters, and more. This local beer tavern has been a long-time favorite of locals as a great place to watch the Saints, and now, you can make your game day reservations to do the same! Make sure to look over the reservation guidelines carefully as there are several rules in place for Covid.

Now that you know where to go, all you have to do is get on your black and gold! If staying in and cheering solo is more your cup of tea, why not grab some food to-go and bring it back to your cozy NOLA hotel room to enjoy? You can have your own Saints' viewing party from the comfort of your French Quarter home-away-from-home. No matter where you decide to watch the Saints play, it's all about putting on your game face and getting ready to win!