Taking It Outside: NOLA Style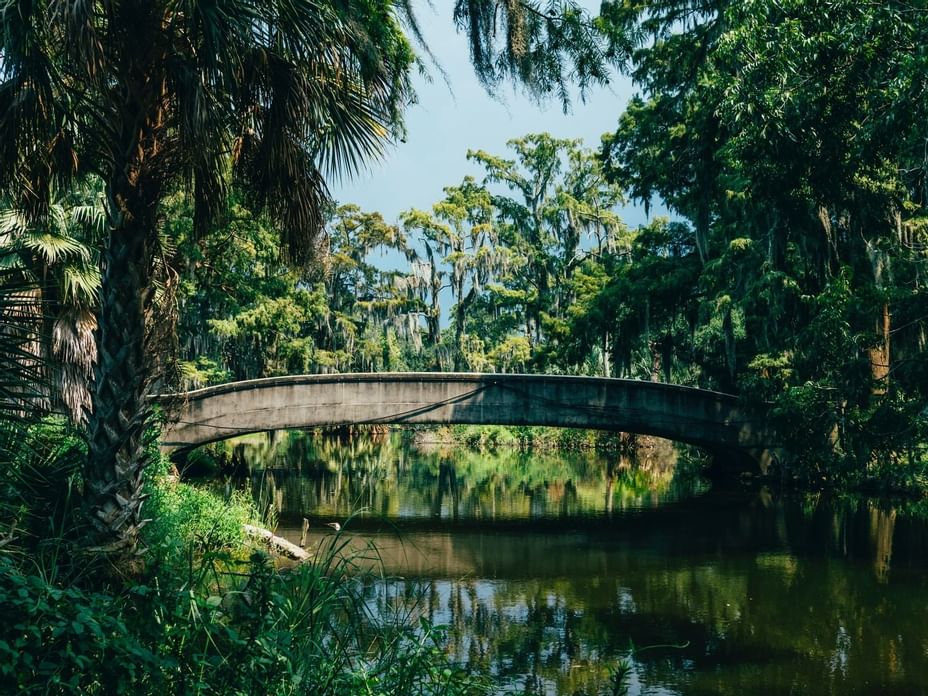 When you think of the Big Easy, you likely picture strolling through the French Quarter, or maybe enjoying a riverboat cruise along the mighty Mississippi, or lounging back in a swank jazz club as you sip on a Sazerac. If you've already visited New Orleans, then the odds are high that you've experienced the flair of Bourbon Street and the excitement of finding a bargain in the historic French Market.
However, there might be one aspect of NOLA that you've yet to experience, and that would probably surprise you -- outdoor adventure. While you might not be quick to grab your hiking boots and fishing rod for your New Orleans vacation, don't discount the ample opportunities for exploring the great outdoors that await you in the Crescent City!
The Forest in the Middle of a City
Believe it or not, there is an actual forest right in New Orleans. That's right, within the city limits you'll find Couturie Forest, located in New Orleans City Park. The beautiful, 60-acre landscape features a variety of trees and plant life, a lake, various hiking trails and bridges, and of course, animal encounters.
As you explore, make sure to save time to make a trip up to the top of Mount Laborde, the highest point in NOLA (don't worry, you don't need climbing gear, it's only roughly 43-feet above sea level). But when you reach the top, make sure to take note of the map of the city that is etched into the ground.
Bike Paths
Whether biking along the lakefront, through City Park, on Audubon Trail, or on any one of the other bike paths peppered throughout the city, you're definitely not at a loss of cycling opportunities. Many locations, like City Park, feature bike rentals, so you can enjoy the adventure without hassling with bringing any equipment. However, not all places provide protective gear or helmets, so when it comes to those items, you might want to bring your own or make arrangements beforehand.
Horseback Riding
There are several places in and near the city to enjoy some horseback riding, whether you're a beginner or a pro. Check out Cascade Stables in Audubon Park or Equest Farm in City Park if you're looking for some nearby horseback adventures!
Fishing, Swamp Tours, Kayaking
Does your love of the outdoors take you more out on the water instead of on land? Well, New Orleans has you covered in that department too! Charter a fishing boat, take a swamp tour or rent a kayak or canoe to enjoy nature on the water. Fishing charters like Salty Dog Charters or swamp adventures like New Orleans Swamp Tours are great starting points! Or, stay on land while you enjoy some catch-and-release fishing in the various waterways of City Park. You can also rent canoes and kayaks, (life-vests included!) along Bayou St. John or on Big Lake in City Park.
When nature calls, you can answer with a trip to New Orleans! Plus, you still get all of the classic features you would come to expect from the Big Easy! Imagine, horseback riding and exploring a forest by day, then discovering an urban jungle by night! Wherever your adventure takes you when you're ready to call it a day, rest your head at one of our comfortable properties! See you soon!