November in NOLA: 10 Things to Add to Your Itinerary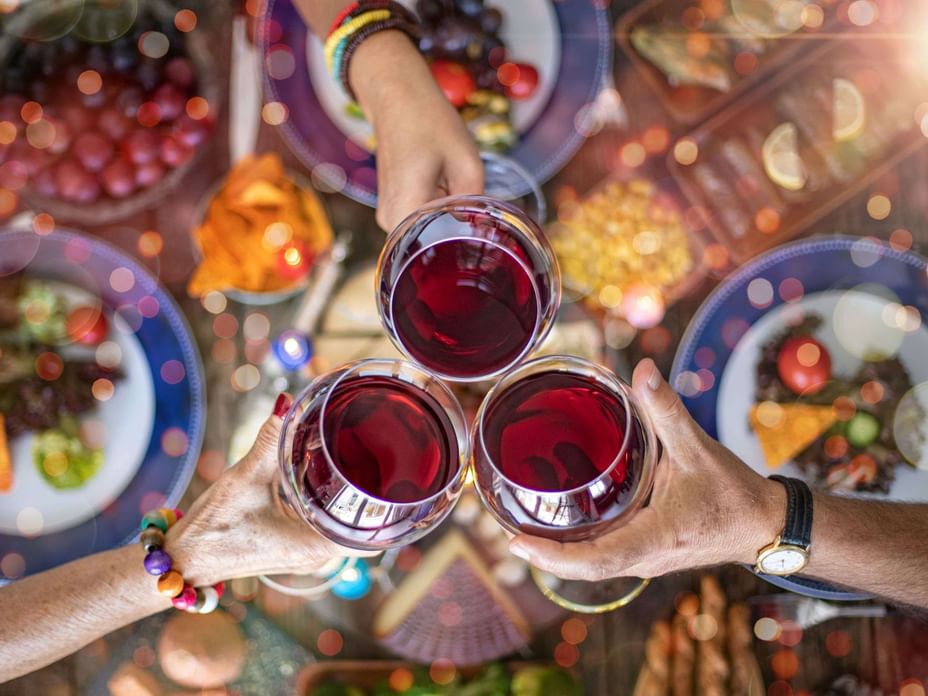 10 Ways to Spend November in New Orleans
Not sure how to spend your upcoming vacation? Your travel itinerary won't have any blank spaces once you check out this list of things to do in New Orleans in November.
1. Attend Bayou Bacchanal
This annual festival celebrates Caribbean culture in New Orleans. Bayou Bacchanal features a parade, evening concert, and nonstop fun for all.
2. Enjoy a Thanksgiving Dinner New Orleans Style
Head to any local restaurant for a Thanksgiving dinner like no other (or even a classic New Orleans brunch). Many NOLA establishments offer special holiday menus and require reservations well in advance. Or whip up your own culinary masterpiece when you take a class at a New Orleans cooking school.
3. Go to the Bayou Classic
College football fans flock to the Big Easy in November for the Bayou Classic, showcasing the longstanding rivalry between Southern U and Grambling. Other standout events linked to the Classic are a Thanksgiving Day Parade and the Battle of the Bands.
4. Try Amazing Po-Boys at the Oak Street Po-Boy Festival
Get to know a New Orleans food staple at the annual Oak Street Po-Boy Festival. Enjoy live music, an arts market, and of course, tons of po-boys and tasty food.
5. Watch the Saints or Pelicans Play Some Ball
Make your way to the world-famous Caesars Superdome to see a Saints football game. Or head over to the Smoothie King Center to watch the Pelicans shoot some hoops.
6. Check Out the New Orleans Film Festival
Every year in November, NOLA hosts the New Orleans Film Festival. It's a great chance to see over 150 films created by talented filmmakers from over 115 countries.
7. Celebrate the Arts
You can't walk more than a few inches in New Orleans without finding a new way to experience the arts (talented performers abound on street corners and throughout Jackson Square). Attend a play at the historic Saenger Theatre, a free jazz concert at the New Orleans Jazz Museum, or listen to the Louisiana Philharmonic at The Mahalia Jackson Theatre.
8. Take a Swamp Tour
Experience the wonders of the Louisiana swamp without all the summer heat by taking a swamp tour in the fall. Glide across still waters as you soak in the beautiful scenery and enjoy up-close encounters with local wildlife.
9. Get a Jumpstart on Holiday Shopping
Stroll down Magazine Street or window shop on Royal. Score incredible deals at the Riverwalk Outlets or search for luxury goods at The Shops at Canal Place.
10. Have Lots of Family Fun
There are tons of family-friendly ways to experience NOLA. Some must-see activities to do with the kiddos are:
How Will You Spend November in NOLA?
There's no denying that you have plenty of choices when it comes to visiting New Orleans in November. Whichever way you choose to pass the time during your stay, put your feet up at one of our charming New Orleans hotels. You'll be in the heart of the action, keeping beat with the city's vibrant pulse. It's truly the best way to experience the Big Easy.