Celebrating New Year's Eve in New Orleans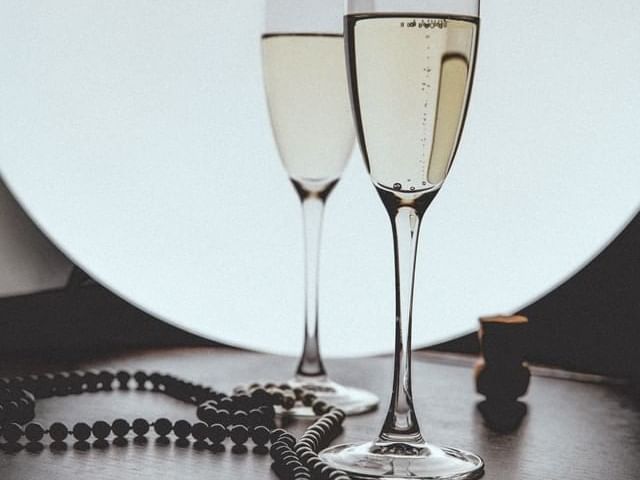 If you're like most of the population right now, you're ready to kiss 2020 goodbye (maybe even give it a swift kick on its way out). But, how are you supposed to ring in the New Year in New Orleans with so many Covid-19 restrictions? Well, lucky for you, there are several socially-distanced ways to celebrate and some special events that have planned things out with Covid in mind.
Get your tickets to enjoy fantastic food, amazing entertainment, and premium drinks at the lush and lovely Mid-City event space, The Cannery. Plus, welcome in 2021 with breathtaking rooftop fireworks at midnight!
The tickets are all-inclusive (including secure parking onsite), and the festivities will be following all Covid guidelines.
The unique and fun tour company, Crawl New Orleans, invites you to party with them on Bourbon Street. You'll get exclusive priority access to three venues (Covid-approved), fantastic drink specials, free shots, party beads, a champagne toast, and more!
You'll also have professional party hosts and photographers to help make things extra-memorable and guided tours between the venues. The company is also holding a New Year's Day Crawl if you'd rather welcome 2021 by day.
If you'd prefer to keep things virtual for your NOLA New Year's Eve, Tipitina's has you covered. You'll get to see five bands from five unique venues, including d.b.a., Tipitina's, The Howlin' Wolf, The Maple Leaf, and Chickie Wah Wah. This momentous endeavor features top-notch talent and is hosted by John Goodman. Get your tickets so you can live stream the event on www.Tipitinas.TV.
Tchoup Yard New Year's Eve Extravaganza...Farewell 2020
The Tchoup Yard invites you to celebrate the end of 2020 in a more laid-back style, complete with champagne, of course.
The venue is reserving tables inside its Warehouse Bar, and its Patio Bar is open to the public. Get your tickets fast!
No matter how you choose to welcome 2021, be safe and smart! After your late night in the Big Easy, snuggle up in one of our charming hotels to finish the night in ultimate comfort and style. Happy New Year!