New Orleans's Hot Spots for Easter Brunch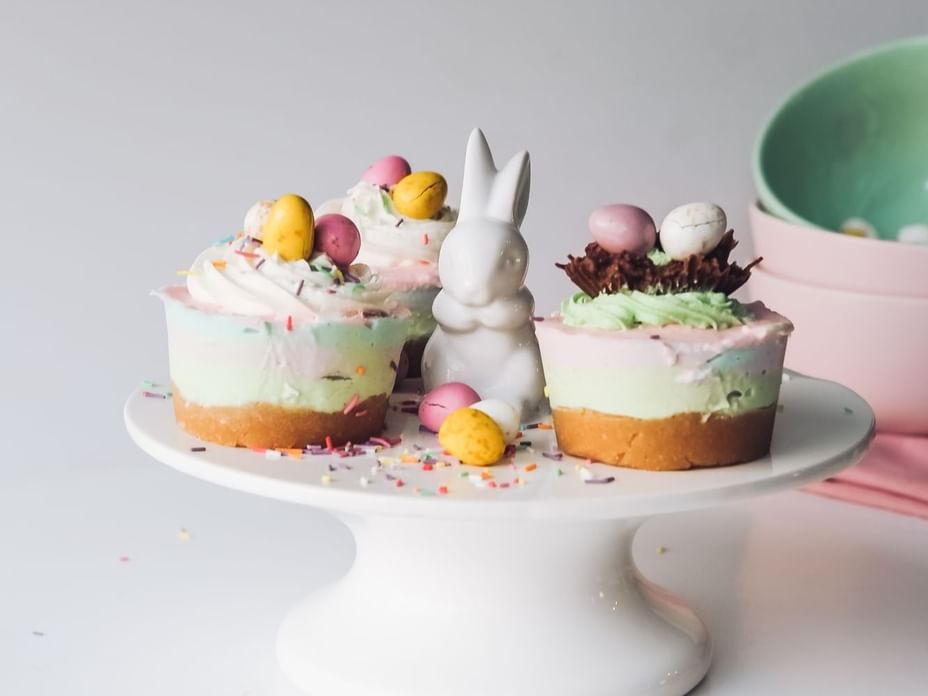 With the city starting to ease some of its Covid restrictions, more people can experience NOLA's incredible restaurants. It comes at a great time, too, since Easter is right around the corner. Brunch is as common a meal in the Big Easy as breakfast, lunch, and dinner, and a springtime must is enjoying a fabulous Easter Brunch.
Whether you choose a jazz brunch, bottomless mimosas, or a visit from the big bunny himself, Easter brunches tend to have a little something for everyone. It's all about what kind of experience you're looking for and who you're sharing it with.
For example, if it's a family brunch with young children, the Easter Bunny is the main attraction. But if you're enjoying brunch with your best gal pals, well, bring on the mimosas!
Here's a peek at some of the top spots for Easter Brunch, so you can decide which one is the best fit for you. Note: some brunches feature the BBOC (big bunny on campus), while others allow you to indulge in a more laid-back culinary experience.
Hop on the streetcar and take a ride down to City Park to enjoy a self-made egg hunt. Then, head on over across City Park Avenue to enjoy a mouthwatering Easter Brunch at this Ralph Brennan's classic.
This charming establishment has been serving delicious New Orleans fare for over five decades, and it is well-known for its lavish brunch spreads full of savory and sweet treats. On April 2nd and 3rd, the restaurant will host Easter Bunny visits during its regularly scheduled live-jazz brunches. Reservations are strongly recommended.
For a more casual (but equally delicious) Easter Brunch experience, step inside this posh eatery on Jackson Square. It's bursting with rustic elegance and charm, as well as handcrafted cocktails and tasty bites.
The New Orleans riverfront's newest vessel is a multi-level beauty that sets off on leisurely two-hour cruises that offer stunning views of the majestic Mississippi River. It also features frequent lunches, jazz dinners, and jazz brunches, complete with delicious cuisine, live music, and a cash bar. On April 4th, you'll have the opportunity to meet the Easter Bunny at the river when you opt for one of the Easter Brunch cruises at 11:30 AM or 2:30 PM.
Of course, it's hard NOT to find a place for Sunday Brunch in New Orleans, so you're likely to find yourself with endless options. But, these four are sure to please! After a satisfying meal, stretch out in your cozy hotel room for a post-brunch snooze. It doesn't get much better than that!