Five Top Thanksgiving Dinner Experiences in New Orleans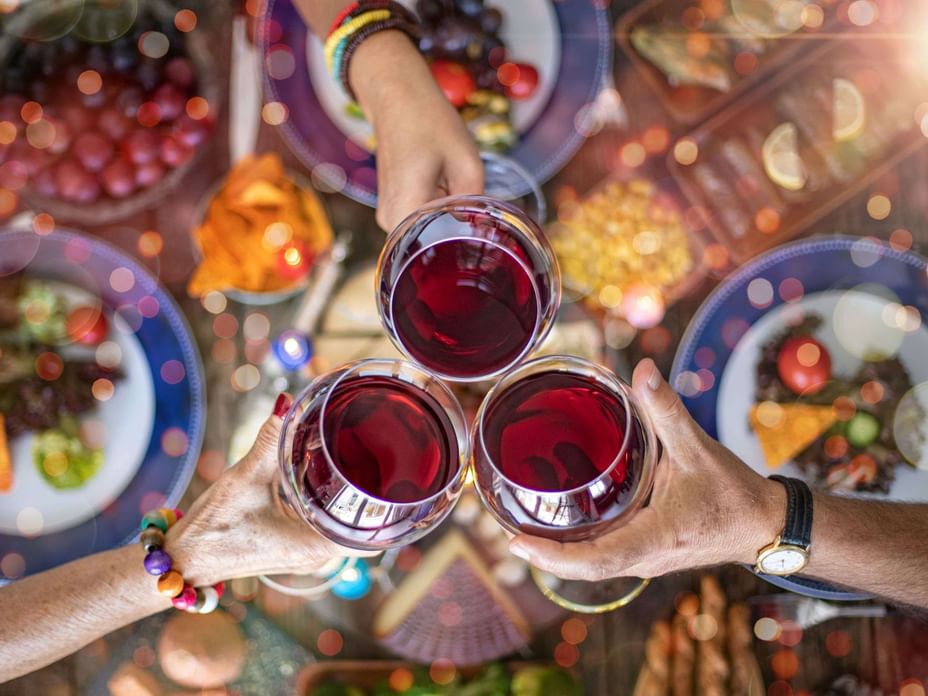 With a buffet-style New Orleans Thanksgiving dinner, you can chow down on seafood and other Cajun classics at Red Fish Grill. If you're seeking a more upscale Thanksgiving dining experience, make reservations for legendary NOLA restaurants like Brennan's or Arnaud's. Pre-fixe menus offer three courses for between $65 and $75. Other highlights include Muriel's Jackson Square and Tujague's.
Can't decide on one place? Consider trying a Thanksgiving brunch that morning to squeeze in another fabulous dining experience and have a late dinner. Let this list be your guide to five of the top French Quarter restaurants for Thanksgiving.
1. Brennan's
This classic New Orleans restaurant will offer a special three-course Thanksgiving dinner from Chef Ryan Hacker. The dinner will cost $75 and offer delicious options, including classic turtle soup, oyster and artichoke gratin, eggs Sardou, or creole spiced gulf fish.
For dessert, indulge in decadent chocolate pumpkin pie, world-famous bananas foster, or pear galette. A kid's menu will also be available for $25.
2. Arnaud's
Arnaud's New Orleans Thanksgiving Table d'Hôte allows guests to select three courses from a set menu for $65. Some options include shrimp Arnaud, traditional roasted turkey, bone-in pork ribeye, or roasted butternut squash soup. You can finish your meal with scrumptious pecan pie or Tarte Tatin.
3. Muriel's Jackson Square
This charming restaurant, nestled in the corner of Jackson Square next to the St. Louis Cathedral offers a three-course Thanksgiving dinner for $68. Appetizers include shrimp and goat cheese crepes, turtle soup, pasta, or salad.
You'll have an impressive selection of entrees to choose from, including herb-crusted snapper and wood-grilled filet mignon. Guests will also enjoy a selection of desserts to choose from, including pumpkin cheesecake or apple spice cake.
4. Red Fish Grill
Give your Thanksgiving dinner a New Orleans twist at The Red Fish Grill, with a seafood buffet. Try southern favorites like shrimp and grits, seafood gumbo, and shucked Gulf oysters.
You'll also have access to an impressive seafood display and many dessert options. The buffet is 69.95, and there are also kid's plates available.
5. Tujague's Restaurant
This historic New Orleans restaurant will offer a four-course Thanksgiving Day Menu for $58. The first course is oyster eggplant soup, followed by roasted beet salad, then your choice of entree.
Options include roasted maple leaf duck leg, pan-seared pork tournedos, or a traditional turkey dinner. Then you can wrap up your meal with smooth, rich southern sweet potato bread pudding.
(Prices listed do not include taxes or gratuity)
A delicious dinner is only one part of your Thanksgiving experience in New Orleans in 2022. You also need a place to unwind, relax, and call home during your stay.
Our comfortable and well-equipped rooms at the Andrew Jackson Hotel offer modern amenities amidst a charming French Quarter atmosphere. You'll be in the heart of the city and can rest assured that we'll make you feel right at home with our warm hospitality.