New Orleans Drinks and Where to Get Them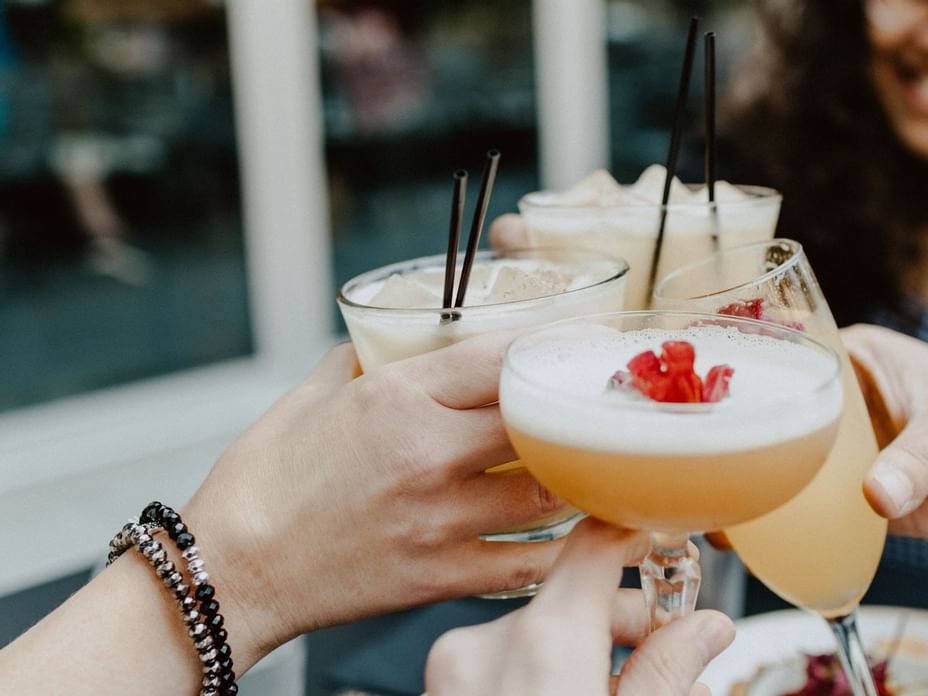 New Orleans is known for many things, not least of which is its creative cocktails. Even amidst the COVID-19 pandemic, NOLA has continued to wet its whistle, and now that bars are opening up more, it's starting to get easier to grab a drink with friends. While there are countless cocktails filling the menus of the Big Easy's restaurants and bars, there are a few that are undoubtedly classic New Orleans standouts.
Here's a look at five popular New Orleans drinks and where to get them.
Sazerac
If you're in the mood for a potent cocktail, a Sazerac is the way to go. This local New Orleans cocktail is a mix of Rye whiskey or Cognac, Absinthe, a sugar cube, and Peychaud's bitters. Served in an Old Fashioned glass with a lemon peel garnish, this cocktail is considered NOLA's official cocktail. It might even be the oldest cocktail in America, invented by Antoine Amédée Peychaud in the late 1800s.
You can find a top-tier Sazerac at Sazerac Bar and The Carousel Bar, both known for their upscale and grand environments.
New Orleans Original Daiquiri
In New Orleans, you can get a daiquiri practically anywhere, even at a drive-thru! Daiquiris are available in various flavors in NOLA, but their main ingredients are rum, sugar or another sweetener, and citrus juice, and they're often frozen. You can add an extra shot to a daiquiri for an extra punch or even try one with Everclear.
Some of the best places to find a daiquiri in New Orleans are Big Easy Daiquiris and New Orleans Original Daiquiris. The former is a staple of the French Quarter and a must-see on Bourbon St. You can find New Orleans Original Daiquiri locations all over the city, many of which even have a drive-thru.
Hurricane
The Hurricane is credited to Pat O'Brien, created in the 1940s as a way of getting rid of unpopular rum at his bar. This cocktail is very sweet, made with rum, lemon juice, and passion fruit syrup, and usually served in a tall, curvy glass.
Pat O'Brien's serves up the city's best hurricanes. You can enjoy your drink at the main bar, on the patio, or in the piano lounge.
Hand Grenade
The Hand Grenade is the signature cocktail of the Tropical Isle bar, served in a tall and green yard glass with a base shaped like a hand grenade. This drink is a mix of vodka, rum, gin, and melon liqueur.
You can find the best Hand Grenades in the city at Tropical Isle since this bar is its origin. There are five different Tropical Isle locations up and down Bourbon St, so you can enjoy the famous cocktail while you're walking to purchase your second round!
Arnaud's French 75
The French 75 has its origins in the 1920s, created by Harry MacElhone. This drink is a mix of champagne, gin, sugar, and lemon juice and even shows up in the classic film Casablanca.
You can find the best French 75 at Arnaud's French 75, a cocktail bar of a uniquely French and New Orleans combination.
After sampling these tasty cocktails, why not head to the ultimate retreat at one of our plush, charming boutique hotels? You'll enjoy all of the modern amenities you want, with all of the comfort and serenity you deserve. It's the perfect way to end a night out in NOLA.