Indulge in 6 Days of Southern Decadence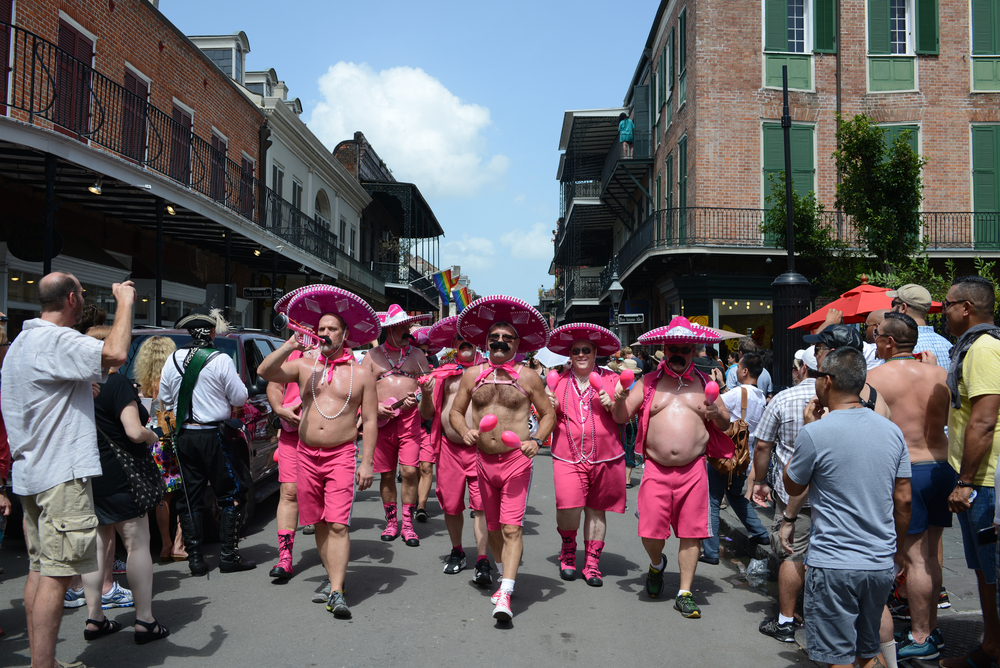 Southern Decadence is just around the corner, and there's no better time to book your stay at Andrew Jackson Hotel!
Held for six days leading up to Labor Day, the Southern Decadence celebrations draw Mardi Gras-size crowds to the French Quarter annually. Lodging in the French Quarter fills up quickly, so it's best to plan ahead so you're close to all the action. The six-day event (Aug. 30-Sept.3) leads up to the big Southern Decadence parade that marches through the Quarter on the Sunday before Labor Day. See parade route here.
If you plan on attending the festivities, there's no better place to stay than the French Quarter. If you stay at Andrew Jackson Hotel, transportation is as easy as your own two feet. You'll have a refuge closeby to relax from the activities, and a clean bathroom at your disposal.
This year's event theme is "House of Bourbon: Unleash Your Beast" with the designated colors of royal blue and canary yellow. Pack your most effete clothes, bring along that lacy parasol you never use, and get ready for a weekend of southern decadence.
If this is your first time at Southern Decadence, it's recommended to buy weekend passes ahead of time – they always sell out! Buy tickets ahead online for discounted rates from Bourbon Pub.
The event calendar is still in the works, but special guests include dreamgirl and Grammy-winner Jennifer Holliday, the lovely R&B queen Deborah Cox, and the always-soulful Jeanie Tracy. Weekend passes include access to all events.
Attendees are urged to bring good walking shoes and be conscious of the warm climate in New Orleans in September. Stay hydrated and drink responsibly. Walk on well-lit streets with friends. Finally, bathrooms can be an issue during the event, but if you're staying within the French Quarter, this makes the long weekend more comfortable.
During your stay in New Orleans, make sure to check out the other sites the city has to offer. The Marigny and Bywater neighborhoods are close to Andrew Jackson Hotel and boast excellent restaurants and nightlife. Enjoy the local cuisine of the Quarter during your stay, and hop on the St. Charles Avenue streetcar on Canal Street to visit the Garden District and Magazine Street in Uptown.
--
Booking your stay in The Big Easy? Check out our affordable, colonial Andrew Jackson Hotel located right in the French Quarter.
---
---