5 Reasons to Attend the Fried Chicken Fest in New Orleans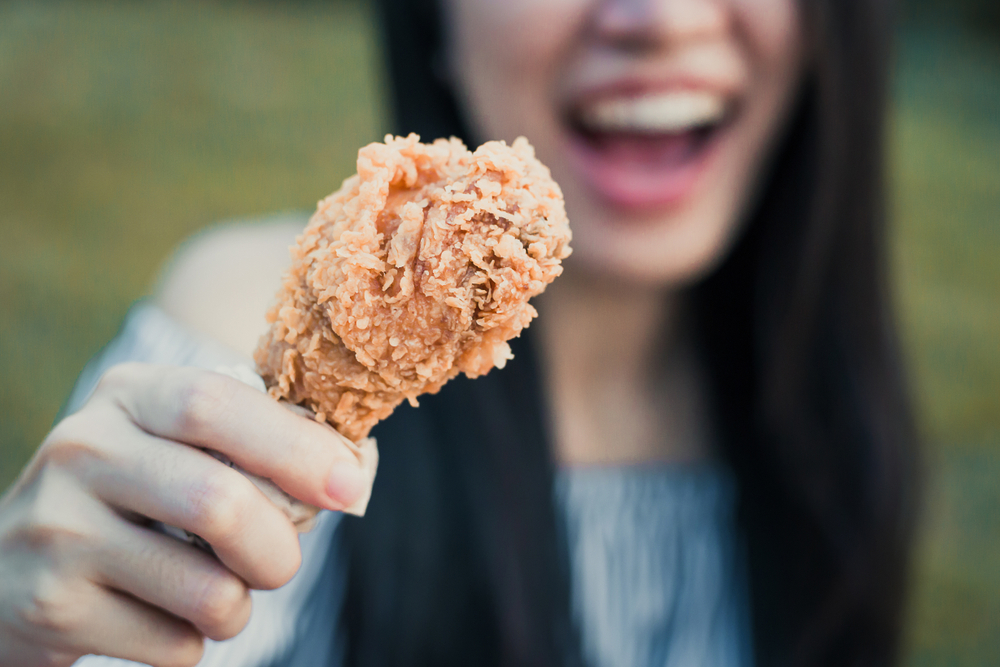 The National Fried Chicken Festival is back in New Orleans! Celebrating a southern favorite, vendors from near and far come into town to fry up chicken and compete for the best fried chicken plate. Here's 5 reasons you can't miss this year's fried chicken festival Sept. 22-23.
1. It's the perfect venue
Held at the riverfront Woldenberg Park downtown, the National Fried Chicken Fest is right at the edge of the French Quarter – a beautiful 15-minute walk from Andrew Jackson Hotel. It's still hot in New Orleans in September, but the fresh breeze off the Mississippi River will be a nice reprieve. With two live stages, the Woldenberg Park is an excellent, open-air venue to gnaw on fried chicken and take in the afternoon.
2. Try 35 takes on fried chicken
The South doesn't take fried chicken lightly, and restaurants from all over the region are coming in for the event. This means lots of fried chicken varieties. Restaurants from Louisville, Atlanta, Mobile, Austin and local New Orleans fried chicken joints are all getting in on the action. Curious to see what's on the list? Check participating restaurants here.
3. Live music and cooking demos
This year's fried chicken fest will have a mainstage, DJ stage and one cooking demo platform over the two-day event. The music lineup is still under wraps, but in typical New Orleans fashion, it won't be anything short of supreme. Stay tuned on the Fried Chicken Fest Facebook page for lineup announcements.
4. There's a fried chicken tender eating contest
Raising Cane's chicken tender eating contest is a popular event and always draws a crowd. If you're thinking of participating, there's no cover charge - see details here. If you're just interested in watching, the contest takes place on the mainstage on Saturday, Sept. 23 at 2:45 pm. This is an event you won't want to miss.
5. It's free!
You have to fork over funds for fried chicken fare, but the Fried Chicken Festival is totally free to the public! Enjoy a day outside by the river, live music, cooking demos and time with the community during this year's fried chicken festival, set for Sept. 22-23.
--
Booking your stay in The Big Easy? Check out our affordable, colonial Andrew Jackson Hotel, located right in the French Quarter.
---
---