5 Best Places for Brunch in New Orleans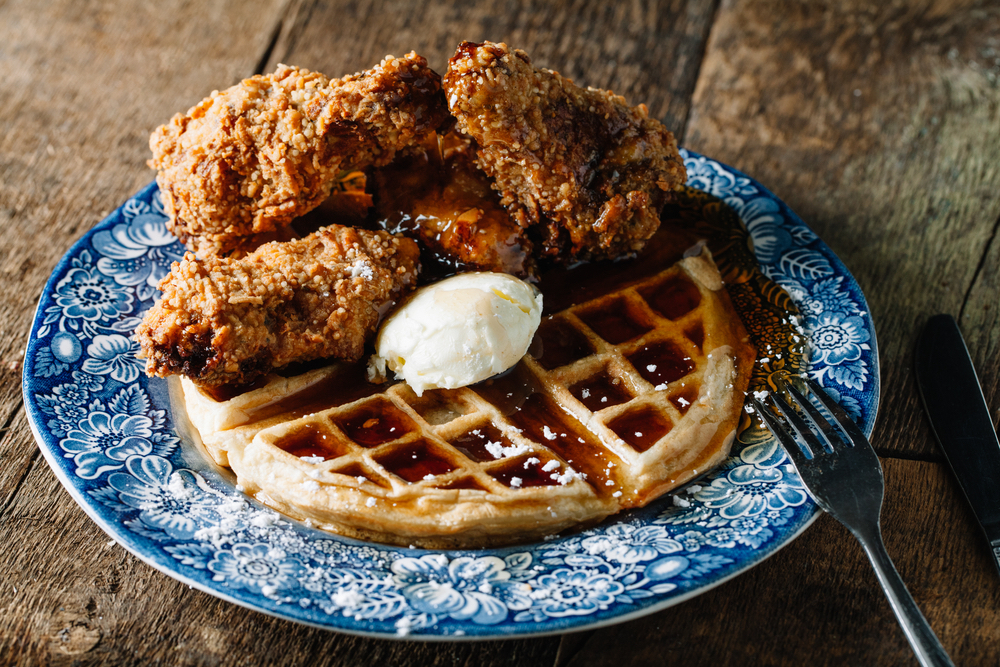 The title of "Sin City" may officially belong to Las Vegas, but New Orleans is no stranger to the phrase "eat, drink and be merry." One of our favorite meals to enjoy in the Big Easy is brunch, where bottomless mimosas or a fresh bloody mary is only customary. Check out these 5 spots in and around the French Quarter and eat to your heart's content.
1. Willa Jean
Willa Jean knows how to do brunch. Available 7-4 Saturdays and Sundays, the restaurant's brunch menu is so generous that it's hard to decide what to choose. The griddled banana bread is tried-and-true, and the "Hangover Bowl" is everything you need in a New Orleans brunch -- braised short rib, grits, a poached egg, and caramelized onions. All you need to maneuver is a fork with this dish. 611 O'Keefe Ave.
2. Ruby Slipper
We absolutely love brunch at Ruby Slipper, served daily. The benedict selection is only delightful, and if you can't choose just one, a option to sample two is well within reason. Also, can't decide on which pancakes to try? The Pancake Flight option will cure any indecision you may have before a cup of coffee (or Bloody Mary). Ruby Slipper is open Mon-Fri 7-2, and until 3 pm on weekends. 1005 Canal St.
3. Atchafalaya
For some Southern cooking that isn't afraid to use what's in the backyard, Atchafalaya is a delicious brunch mainstay. Gator sausage or duck hash comes out quite clean, and live music during brunch hours makes for a memorable meal. Atchafalaya serves brunch Thurs-Mon 10-2:30, and the build your own Bloody Mary Bar is an experience in its own right. While in Nola, definitely make it a point to stop by this restaurant. 901 Louisiana Ave.
4. Luke
The Franco-German brasserie with Creole-inspired cuisine will give you a taste you can't find anywhere else in New Orleans. The menu at Luke uses unique ingredients and French cooking techniques so that many tasting notes in your palate can sing. If you're interested in something different, check out the offerings at Luke. Brunch is available 10-4 Sat-Sun. 333 St. Charles Ave.
5. Salon Restaurant by Sucré
Everyone needs a bottomless mimosa option when it comes to brunch! Salon is the place. Another great factor of Salon is that brunch is served daily, starting at 10 am. If you have a sweet tooth, make sure to save room for the selection at Sucré, offering fancy chocolates and pastries, such as macaroons. 622 Contis St.
--
Booking your stay in The Big Easy? Check out our affordable, colonial Andrew Jackson Hotel, located right in the heart of the French Quarter.
---
---