Top 5 New Orleans Cocktails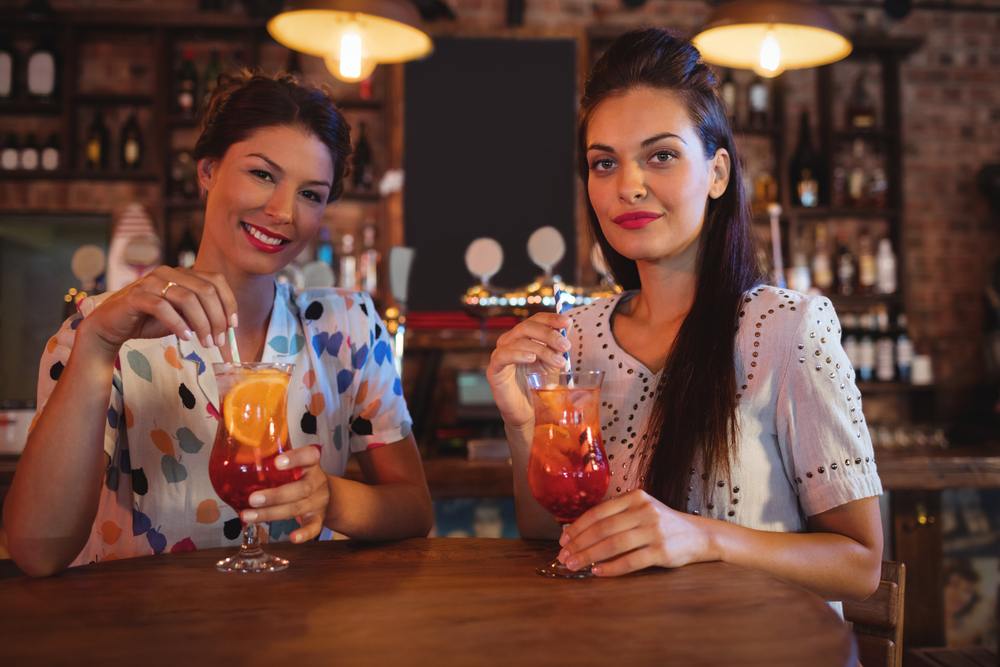 New Orleans draws millions of visitors annually because of its history, ongoing Bourbon Street parties and diverse culture. Its history shows in its streets, architecture, food and drink. Here are some classic and staple cocktails unique to the city that you must sample to get that Big Easy flavor.
Ramos Gin Fizz
The Go Nola website attributes this tasty concoction to Henry C. Ramos, a former saloon owner who created this fizzy cocktail in 1888. Originally called the New Orleans Gin Fizz, it takes time and skill to mix but is worth the wait. The gin fizz is made with gin, heavy cream, simple syrum, lemon and lime juice, egg whites and orange blossom water. Perfect for a sunny day.
Try the Ramon Gin Fizz at Bar Tonique. 820 N. Lampart Street
Sazerac
This Nola variation of a whiskey or cognac drink dating back to the 19th century is Louisiana's official state cocktail. According to David Wondrich, author of Imbibe!, the drink is mixed with two chilled old fashioned glasses. In one, absinthe is swirled around for its taste and smell, and in the other glass, whiskey, sugar, water and bitters are mixed, then poured into the glass with absinthe. The Sazerac is served straight-up.
We recommend you try a proper Sazerac at Arnaud's French 75 lounge at 813 Bienville Street. If you're looking for something a little more laid-back, try 12 Mile Limit uptown at 500 S. Telemacbus Street.
Milk Punch
To get your daily dose of calcium, try a brandy Milk Punch. The milk-based brandy drink is good to drink morning, noon or night but is most popular for brunch. The mix is milk, brandy, sugar and vanilla with nutmeg sprinkled on top. According to the NolaOnline website, Brennan's Restaurant in the French Quarter takes credit for this milky treat.
Visit Brennan's Restaurant for a Milk Punch and Creole food served in their old-world inspired restaurant in the French Quarter. 417 Royal Street
Hurricane
It's hard to miss the Hurricane while in New Orleans. Created when tavern owner Pat O'Brien was left with an excess of rum, the hurricane is rum, fruit juice and grenadine, making for an easy drink. You can find the Hurricane just about anywhere in New Orleans, but be careful - this sweet cocktail can sneak up on you.
Hand Grenade
The Hand Grenade doesn't have quite the history of these other cocktails but it's a New Orleans staple. The recipe is under lock-and-key and is only served at a handful of bars in the city. Try this Bourbon Street original at the Tropical Isle - it comes in a tiny cup shaped like a hand grenade. Tropical Isle has many locations on Bourbon Street - you can't miss it.
---
---