Pro-Tips for New Orleans Jazz Fest 2018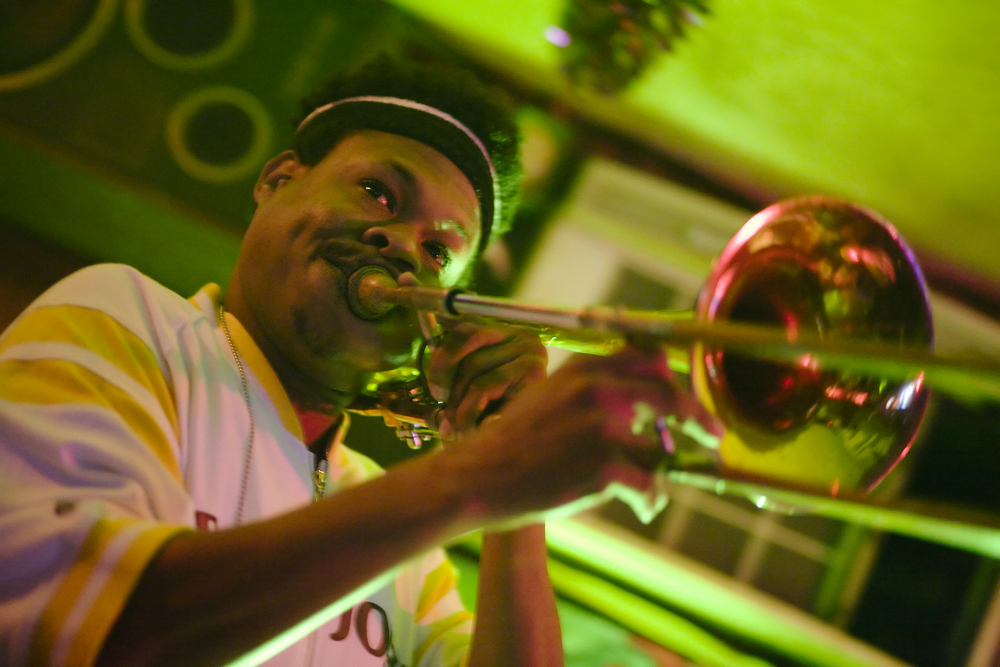 It's that time of year: the sun is out and the New Orleans Jazz & Heritage Festival is upon us. If you're joining us in the Big Easy for this well-rounded festival of jazz music, Louisiana food and everything in-between, here are some tips for this year's Jazz Fest.
WHEN
The 2018 fest runs two weekends; April 27-29 and May 3-6. Festival begins at 11 a.m. every day and ends at 7 p.m.
HOW TO GET THERE
Jazz Fest is held at the Fair Grounds Race Course & Slots at 1751 Gentilly Blvd., New Orleans, about 2 miles from Andrew Jackson Hotel. Last year the fest drew over 400,000 visitors, so transit can be tight and cab lines aren't worth the wait. We suggest you check out the Jazz Fest Express, a seasonal shuttle that departs from the French Quarter ($20 roundtrip). The 91 Line Jackson-Esplanade bus is also a fair option, with departures every half-hour from the Quarter at S. Rampart and Canal Street. See route map here.
EAT
The New Orleans Jazz & Heritage Fest is highly regarded for its full-flavored food vendors. If you're looking for alligator sausage, crawfish bread or Cajun jambalaya, ask and you shall receive. The cues are long at certain spots for a reason -- but no worries, lines move quickly and the food is always worth the wait. Make sure to try the cochon de lait po'boy at Love At First Bite, as well as the Bennachin Restaurant stand. Rose-mint iced tea is a jazz fest favorite and perfect for cooling off under the hot sun.
PRO-TIPS
With headliners such as Lionel Richie, Bonnie Raitt, Aerosmith and Sturgill Simpson, this year's fest is destined to draw quite the crowd. Make sure you and those in your group have a set meeting place in case of a lost phone or any other factors. The Grand Stand is a good option, offering shade and bathrooms.
Small backpacks and soft, small coolers are permitted. See the list of items that are prohibited or permitted on the event website.
Also, make an effort to stay hydrated! Pack a sun hat, sunglasses and apply sunblock liberally as you need it. If you bring a cooler, pack it with ice so you drink cool liquids. Jazz Fest can get pretty sunny and prevention is the best measure for beating the heat. On the contrary, rainy weather will be best met with boots, as the grounds get muddy (it's a horse track). Bring a lightweight poncho just in case.
There are plenty of porta-potties and bathrooms located at The Grand Stand, but sometimes the toilet paper runs out. Bring along some extra TP in your back pocket just in case.
Finally, traffic after the fest is very heavy and many attendees opt to walk back to the Quarter. If you choose this route, we suggest you take Esplanade Street, as it's safer and more pedestrian-friendly.
--
Booking your stay in The Big Easy? Use offer code "BAR15" for a 15% discount for any dates including Jazz Fest at Andrew Jackson Hotel, located in the French Quarter.
---
---