History of Mardi Gras in the Big Easy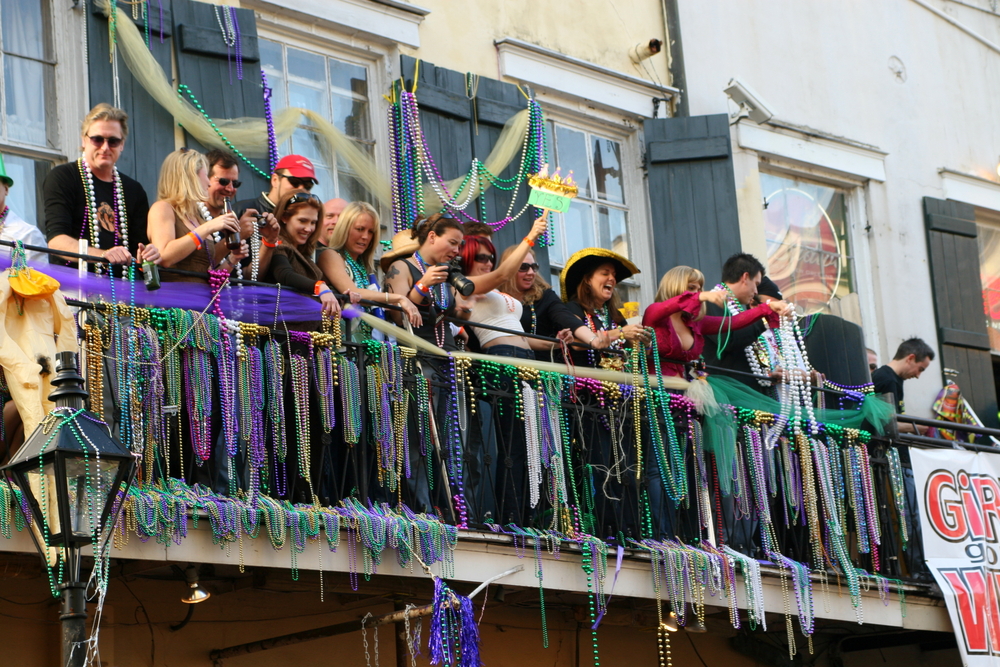 Mardi Gras in New Orleans lasts from two months to a month preceding Ash Wednesday. It celebrates excess before the Catholic season of lent, and both libations and food are heartily consumed up to Fat Tuesday. Ever wonder how and why Mardi Gras is such a big deal in the Big Easy? Let's have a look.
Mardi Gras was first brought to Nola by French settlers in 1699. The first party was recorded to been held at the mouth of the Mississippi River. Later accounts of celebrations in New Orleans in the 1700s include mention of music, cross-dressing, music and masks.
The inclusion of parades later became a big part of the celebrations.
In 1856, New Orlean's first krewe, the Mystic Krewe of Comus, was founded. It was created after six Anglo-American businessmen decided they needed a more elevated way to celebrate Mardi Gras. The Krewe of Comus brought elaborate floats, costumes and music to the scene. They also brought torches, or "flambeaux," which are still a staple of night parades today.
Fun fact: the Mardi Gras colors of purple, yellow and green were originally taken from the Rex Krewe, who came into the parade scene in 1872.
Another big part of Mardi Gras is eating good, so look out for specials of gumbo, jambalaya and other Nola favorites in local restaurants. And that colorful bread eaten before Ash Wednesday? King's Bread is a circular bread made out of brioche and is typically baked with a small bean or plastic baby inside. Whoever gets the bread with the little bean may be "king" for the day, but has to provide the next year's King Bread.

Today, New Orleans sees a mighty influx of revelers for its esteemed two-week holiday. It has (multiple) parades daily leading up to Ash Wednesday. Planning to visit for Mardi Gras? The parade schedule is already out. You can also check out what the Mystic Krewe of Comus is up to, as they are still an integral part of the parade scene today.
---
---