Attend Voodoo Fest Using These 5 Tips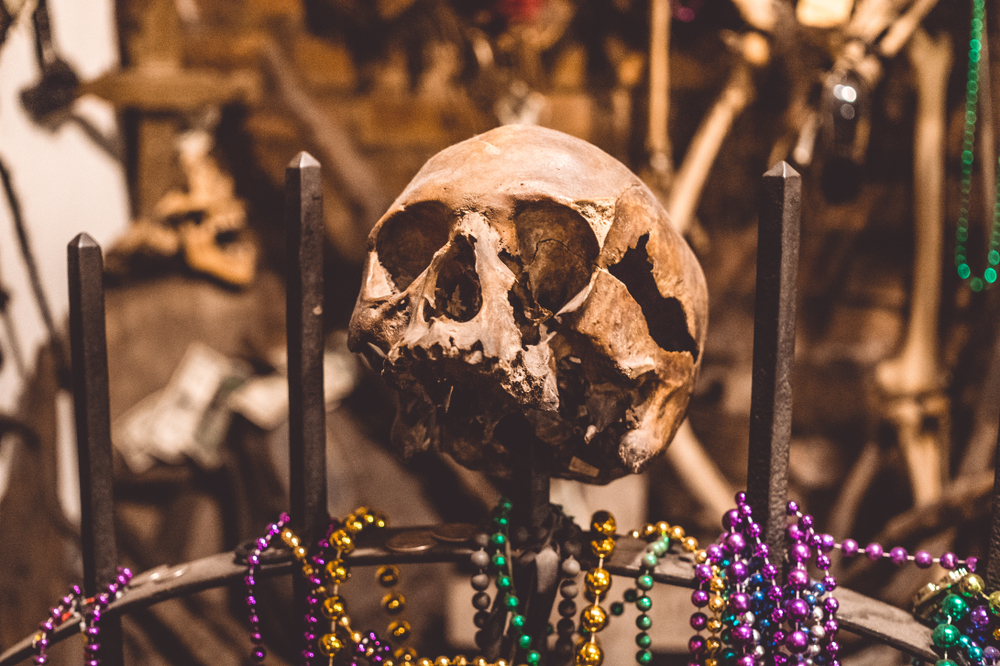 The power of Voodoo awaits! The annual fest that stirs a "musical gumbo" of art installations, cuisine and tunes in New Orleans is back for its 20th year this Halloween weekend. Not sure what to expect? Here are five tips that will make your Voodoo Experience feel like a ritual.
1. Expect any kind of weather
While Voodoo has seen glorious weather in the past, it's also been dampened by rainy days. Unpredictable weather patterns during a fest that encourages Halloween costumes could spell disaster for some, so make a back-up plan. Pack a light poncho or find a way to incorporate it into your costume. The event is rain or shine, so it's best to expect both.
2. Consider the "Voodoo Cashless" option
This feature allows users to register for cashless transactions using their PayPal account or debit card. Purchase food, drinks, merchandise and more with the flick of a wrist(band)! Sounds like magic, doesn't it? See details and read the fine print before enrolling.
3. Be prepared for transportation (or lack thereof) after the fest
Many of us are so used to Uber that we expect an appointed driver to cruise to our rescue after a huge music festival. Don't expect this to happen. Both taxis and rideshare companies are typically inundated after fests. Prices can surge, rides can be cancelled, and you'll end up waiting hours for a lift home. Your best bet is biking, but if that's not an option, don't despair. The #48 streetcar runs from the Museum of Art to the French Quarter every 20 minutes. Another option is the Voodoo Shuttle provided by the fest, which offers rides every half-hour for a price – around $60 per person.
4. Book lodging ahead of time
Don't just visit for the fest! See all that New Orleans has to offer and book ahead before rooms fill up. Plan your stay at Andrew Jackson Hotel in the French Quarter and be within walking distance of Bourbon Street, voodoo museums, and live music clubs. See our special offers.
5. Come hungry!
Duck sausage, anyone? The Voodoo Experience is hailed for its Forked Up Food Court, which features southern fare you won't find at other music festivals. The food court serves up the best local eats with options for vegetarians and vegans. Try festival favorites Dat Dog, the "hot dog purveyors" of New Orleans, or brisket from Blue Oak BBQ.
--
Booking your stay in The Big Easy? Check out our affordable, colonial Andrew Jackson Hotel located right in the French Quarter.
---
---