New Orleans Recipes We Love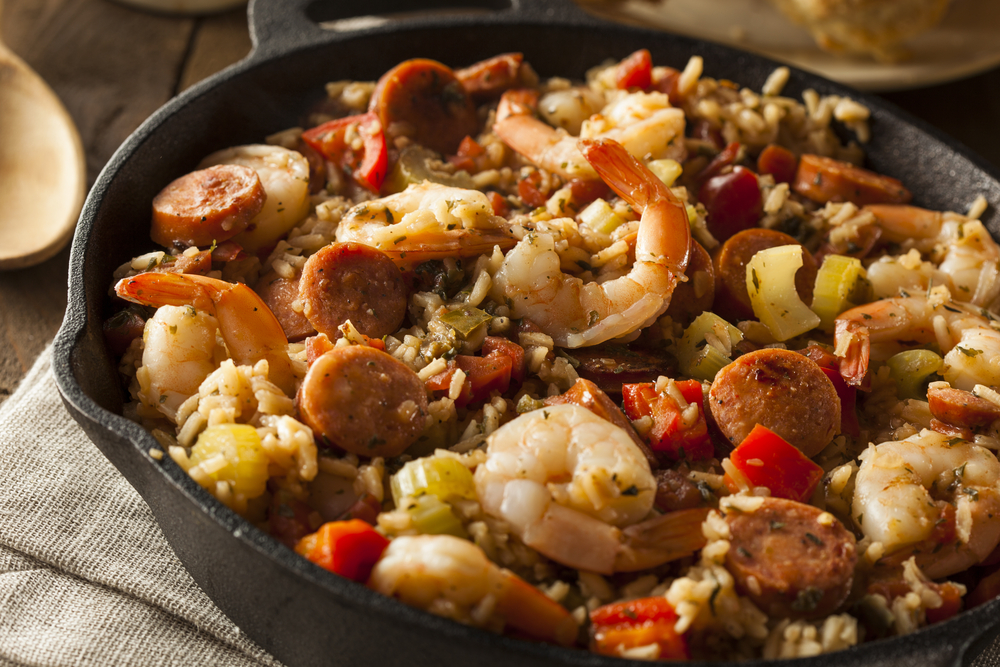 Most visitors to New Orleans usually leave with a newfound appetite for our local cuisine.
If you're familiar with Louisiana cooking, you know that the "holy trinity" goes into each plate. In Louisiana terms, this means celery, onion and green pepper. This base makes up quintessential local cuisine, with plates like jambalaya, shrimp étouffée and seafood gumbo.
Souvenirs can be easily bought, but bringing home a recipe can feed generations. Here are Andrew Jackson Hotel's favorite recipes of Louisiana classics.
Jambalaya
The rice-based dish of French and Spanish descent is comprised of smoked sausage and other vegetables. Creole jambalaya substitutes tomatoes for saffron, a spice not readily found in the French Quarter, where Creole jambalaya is believed to originate (the European sector of the city). Cajun jambalaya, or "brown jambalaya" on the other hand, tends to be smokier than the Creole style and can include the entire swamp -- crawfish, gator, wild boar, duck, venison, you name it.
Jambalaya recipe - Like most Louisiana cuisine, the trick is to cook slow and low, leaving spices and flavors to mix over time. Check out this local New Orleans Jambalaya recipe from NewOrleans.com that uses chicken and andouille sausage as protein.
[5 Best Brunch Spots in New Orleans]
Shrimp étouffée
This Cajun and Creole dish is made with shrimp or crawfish over rice. Meat is cooked using a "smothering" technique, which is simply slow-cooking a meat in a sealed pan with liquid, producing a flavorful and wet protein.
Shrimp étouffée recipe - There is something divine about this Nola Cuisine shrimp étouffée dish. Perhaps it's the addition of thyme leaves, or the heavenly creole boiled rice. Either way, to prepare for a Saints game or harken back to your trip to New Orleans, make a day out of concocting this recipe.
Seafood gumbo
Unlike the other rice-based dishes, seafood gumbo is more of a stew or soup, made with okra and roux to thicken. One of the great aspects of seafood gumbo (and most of these dishes) is that recipes are totally flexible and cooks can alter the dish based on what's in season.
Seafood gumbo recipe - We suggest this delectable seafood gumbo recipe on Louisiana Kitchen & Culture from Mike Anderson, owner of Mike Anderson's Seafood & Oyster Bar in Baton Rouge. All local seafood is included in this tasty dish.
--
Booking your stay in The Big Easy? Check out our affordable and historic Andrew Jackson Hotel, located in the French Quarter.
---
---