Explore City Park in New Orleans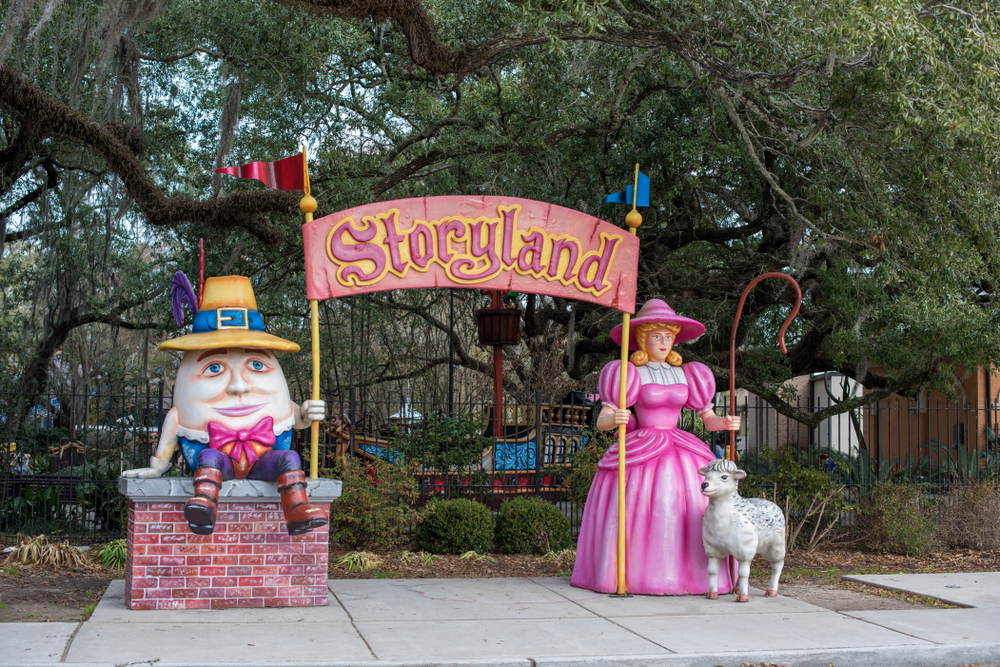 New Orleans' City Park is a 1,300-acre green space, founded in 1854. Once used as a space for duels under old oak trees, today the park offers its visitors recreation, museums, live events and fresh air.
Thinking of day out in City Park? Let us be your guide.
Get there
City Park is easily accessible via streetcar from Andrew Jackson Hotel. Board the Canal Street to City Park/Museum car from a handful of stops along Canal Street. It will take you to the lower east entrance of the park. See map.
Outdoor Activities
Want to unplug and connect with your surroundings? Putt-putt around City Park and its recently revamped 36-hole mini golf complex, a fun activity for kids and adults. See current prices and hours of City Putt on the website.
To explore the park's Big Lake, consider renting a kayak or pedal boat for a memorable excursion. Check out the Singing Tree near the edge of the lake! Adorned with wind chimes, the tree has a calming effect on passersby.
Bike rentals are also available to explore the various trails around the park. Ride a cruiser, tandem or quad bike, available for rent all day. See current prices here.
If you're looking for an escape, consider walking the Couturie Forest trails. Pack a picnic to enjoy atop the park's Laborde Mountain, the highest point of New Orleans - at a whopping 43 feet.
Attractions
For little ones who need an escape to a fairytale land, Storyland is conveniently located in the park, granting fantastical downtime to its visitors. Buy tickets ahead of time for this fairytale-themed playground.
For older kids (and adults), Carousel Gardens Amusement Park includes carnival ride favorites, a historic carousel, bumper cars and fun slides. Bring your kids or act like one during an outing at Carousel Gardens Amusement Park.
Art & Gardens
Wind down with a walk through City Park's 12-acre botanical garden. Each month brings a new bloom! If you're in the mood for a museum, don't miss out on the New Orleans Museum of Art. Located in City Park, the museum houses over 40,000 art pieces from around the world. The exhibitions at the New Orleans Museum of Art are always eye-popping and changing. See more at the NOMA website.
--
Booking your stay in The Big Easy? Check out our affordable, colonial Andrew Jackson Hotel located right in the French Quarter.
---
---